Trump Says Was Joking When Thanked Putin For Cutting U.S. Embassy Staff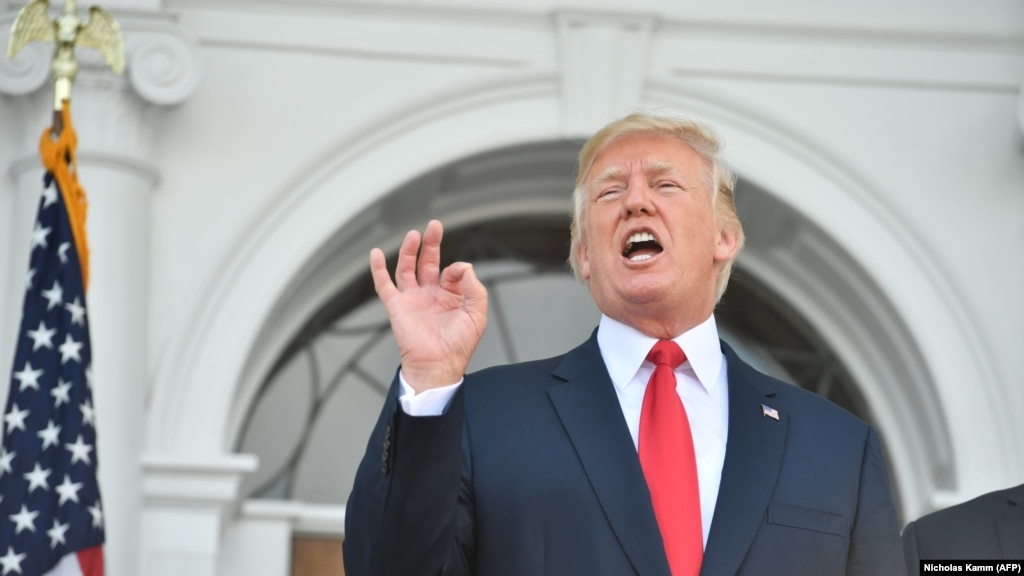 U.S. President Donald Trump said he was joking when he thanked Russian President Vladimir Putin for ordering deep cuts in U.S. diplomatic staff in Russia in a move that saves the United States money.
"Absolutely, I think you know that," Trump said on August 11 after being asked by reporters whether he was being sarcastic a day earlier when he said that he "greatly" appreciated Putin's help in reducing the State Department's payroll costs.
White House press secretary Sarah Sanders also said that Trump "was being sarcastic" when he made the remarks.
Putin last month directed the United States to cut 755 out of about 1,200 diplomatic employees in Russia in response to a tough new law cementing sanctions against Moscow over its aggression in Ukraine and for allegedly meddling in the 2016 U.S. presidential election.
Trump on August 10 had said "I'm very thankful that he let go of a large number of people because now we have a smaller payroll." Trump has proposed slashing the State Department's budget by about 30 percent.
His earlier remarks revived criticism that he is soft on Putin. But on August 11, Trump said the United States will respond to Putin's diplomatic slap by the end of the month.
Based on reporting by AP and Reuters