Patrick Murray returns to Tampa looking to cure Bucs' kicking woes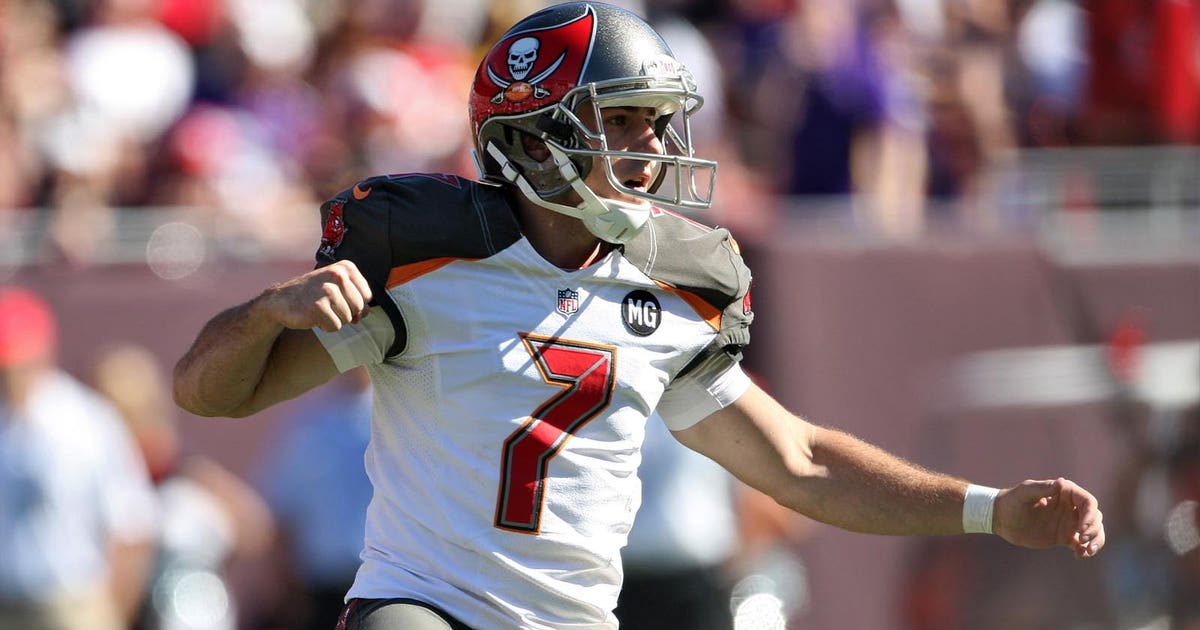 TAMPA, Fla. (AP) — Patrick Murray is back with the Tampa Bay Buccaneers, confident he can stop the team's kicking carousel.
The fourth-year pro who lost his job with the Bucs because of injury in 2015 was signed this week to replace Nick Folk after the struggling veteran missed five of seven field goals and an extra point over the past two games.
Murray made 83 percent of his field goal attempts, in addition to all 31 extra points he tried from the old NFL distance, as a rookie three years ago.
More Tampa Bay Buccaneers news
He becomes the fifth player to kick for the Bucs since he tore his left anterior cruciate ligament and spent 2015 on injured reserve.
"Funny how things work out — that's what I said to Pat," coach Dirk Koetter said after practice Wednesday.
"I know when he left here last time he was … a little bit bitter, and maybe rightfully so, because no one likes to lose their position because of injury," Koetter added. "I think in Patrick's mind … he should have been the kicker here all along. It's just weird how things work out. He's back, and hopefully he goes out there and knocks it dead."
Murray, who appeared in two games with the Cleveland Browns before tearing the patellar tendon in the same knee last season, is eager to make the most of the opportunity.
"I think there is pressure at every position when you get into this league," the 26-year-old kicker said. "Truth be told, whatever happened in the past is in the past. I'm looking forward to Sunday and that's all I can control. I'm looking forward to putting some points on the board."
Folk was signed in free agency last winter to correct the mistake the Bucs made by drafting Roberto Aguayo in the second round of the 2016 draft. The 11-year pro missed three field goals, two of them during the fourth quarter of last Thursday's 19-14 loss to the New England Patriots.
The previous week against the New York Giants, Folk missed an extra point and two field goals before booting a 34-yard winner as time expired.
Murray was working out five times a week at his high school alma mater, Don Bosco Prep in New Jersey, while also trying to use his college degree in finance from Fordham to find a regular job when Tampa Bay called offering a tryout.
He said he immediately felt "back home" when he stepped out on the practice fields at One Buccaneer Place.
Murray reiterated he's not concerned about returning to a situation where his performance will be eyed closely.
"Truthfully, if you can't handle the spotlight it's probably the wrong profession to be in," the kicker said.
"I'm sure Jameis (Winston) gets scrutinized, as well. I'm sure Gerald (McCoy) and Lavonte (David) get scrutinized, as well. There is pressure at every position, but it's how you deal with it," Murray added. "To be honest with you, I feel very comfortable in this locker room. I know these guys feel comfortable with me, so I think we work well together. I'm looking forward to the challenge."