McCullers ready for major role in Astros' closeout plans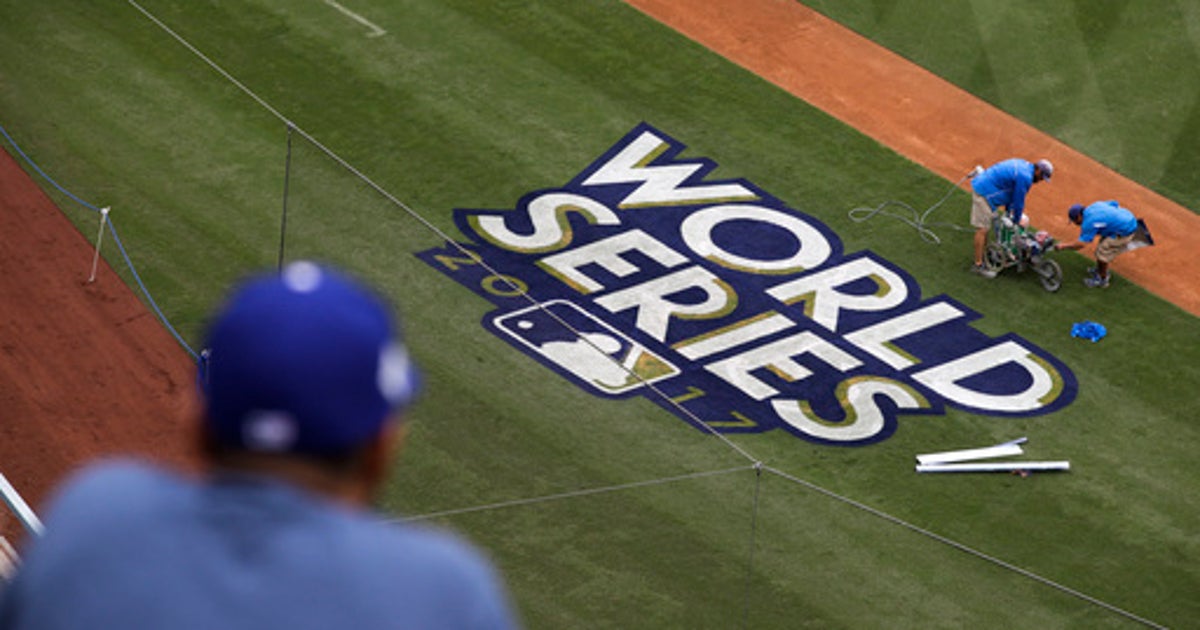 LOS ANGELES (AP) Lance McCullers Jr. headed into Game 6 of the World Series not knowing whether he would be attempting to close out a championship on Tuesday night or starting Game 7 one night later.
If anybody could handle the uncertainty amid such high stakes, it's Houston's versatile right-hander. McCullers has already been a resilient contributor to the Astros' remarkable season, and they're likely to need him one more time.
"I think all bets are off," Houston manager A.J. Hinch said before Game 6 when asked what role McCullers would fill over the next 24 hours. "You just try to win the game. I think saving things for the unknown is probably not the way to go."
If the Astros manage to claim their first championship at Dodger Stadium, the biggest victory in their 56-year history is likely to involve McCullers in some way.
While Dallas Keuchel and Justin Verlander have formed a dynamic one-two punch at the top of Houston's rotation, McCullers has been a steady young contributor as the No. 3 starter. After an All-Star first half of the regular season and a winless second half, the 24-year-old with the nasty curve has slotted comfortably into the Astros' playoff plans.
McCullers won Game 3 of the World Series, pitching four-hit ball into the sixth inning of Houston's 5-3 victory. He showed tenacity in the third inning of that game when he walked the bases loaded, but yielded just one run after getting a double-play groundout by Corey Seager and another groundout by Justin Turner.
"I did as best as I could for as long as I could," McCullers said.
Six days before that, he pitched four stellar innings of relief to earn the save in Game 7 of the AL Championship Series, holding the Yankees scoreless while combining with starter Charlie Morton on a three-hitter. McCullers ended that game with 24 consecutive curveballs, flummoxing the Yankees' final six batters exclusively with the nasty breaking ball that is his best pitch and one of the majors' most dangerous curves.
"I really felt like I had the Yankees on their heels a little bit and was able to execute, use a little bit of their aggression against them," McCullers said.
McCullers also pitched six innings of two-hit ball against the Yankees in Game 4 of the ALCS. He has a 2.95 ERA in four postseason appearances, combining with Morton to add depth behind the Astros' top two starters.
And if McCullers has to pitch in a Game 6 loss, the Astros' Game 7 starter is likely to be Morton, who has also looked good in the postseason.
McCullers showed even more resilience during an up-and-down regular season. He made his first AL All-Star team after going 7-2 with 106 strikeouts in the first half – but he didn't win again after June 24, pitching poorly in July and sitting out much of August and September with injuries before returning for the final week.
His victory over the Dodgers in Game 3 was his first win in his last 12 appearances.
If the World Series gets to a decisive Game 7, McCullers will be opposed by Yu Darvish, who will be seeking redemption for a rough Game 3 start.
The Dodgers' prized late-season acquisition couldn't get through the second inning for the first time in his big-league career, giving up six hits and four runs while getting only five outs. Darvish's famed slider wasn't working, and he didn't come through at the most important point for his new team.
"If it was the regular season, I probably would have kept going" in Game 3, Darvish said through a translator Tuesday. "I wouldn't say it was the worst outing I ever had. I can't pay that much attention to what happened last time. Just focus on (Wednesday's) outing and have a good game."
—
More AP baseball: https://apnews.com/tag/MLBbaseball