Czechs Voting In Second Day Of Presidential Election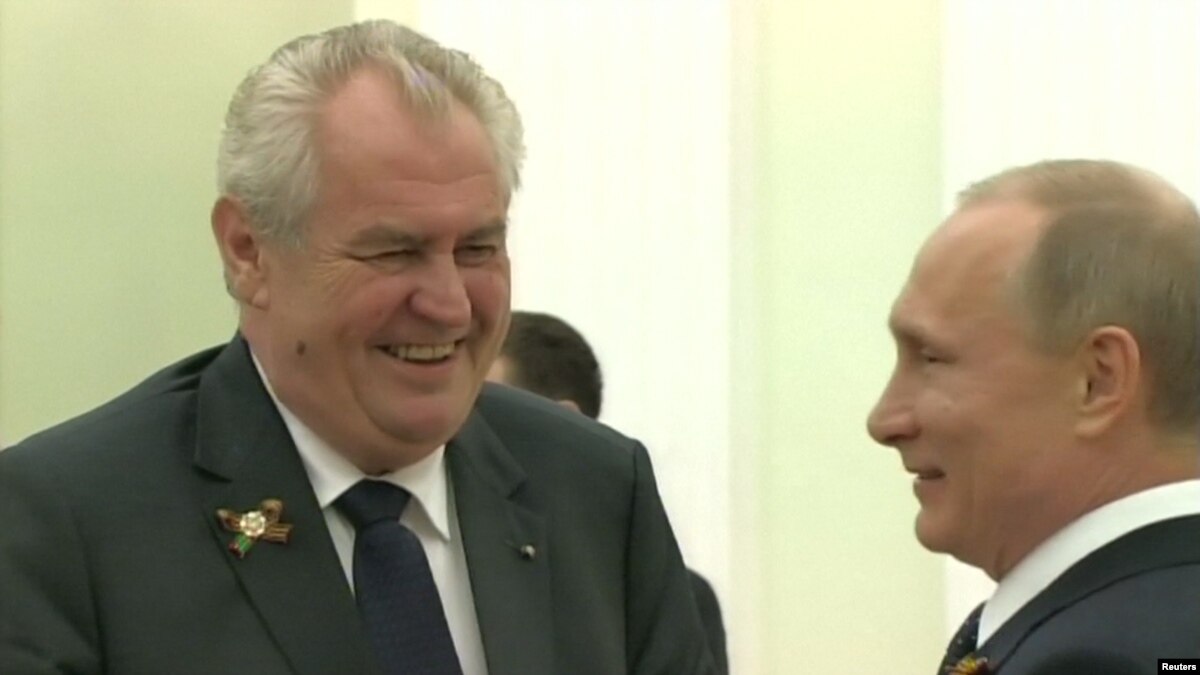 Voters in the Czech Republic were going to the polls on January 13 for a second day of voting in the country's presidential election.
Incumbent President Milos Zeman, 73, was facing a pack of nine challengers, headed by former Academy of Sciences President Jiri Drahos. Zeman is known for his anti-immigrant, pro-Russian, and pro-Chinese positions, while Drahos is seen as a pro-European liberal.
According to polls taken before the voting, Zeman was expected to win the first round, but seemed unlikely to win an outright majority. A second round of voting, if necessary, would be held January 26-27.
Other candidates include songwriter Michal Horachek, former right-wing Prime Minister Mirek Topolanek, and former Skoda carmaker head Vratislav Kulhanek.
Preliminary results of the election were expected later on January 13.
When Zeman cast his ballot in Prague on January 12, he was rushed by a topless protester from Femen, an international radical feminist group that originated in Ukraine.
The woman, identified in a Femen statement as Angelina Dash, had the slogan, "Zeman, Putin's Slut" scrawled across her naked chest, a reference to Zeman's close relations with Russian President Vladimir Putin.
Based on reporting by AFP, AP, and dpa