Champions League scores, highlights: Spurs flip result vs. Juve, City blows out Basel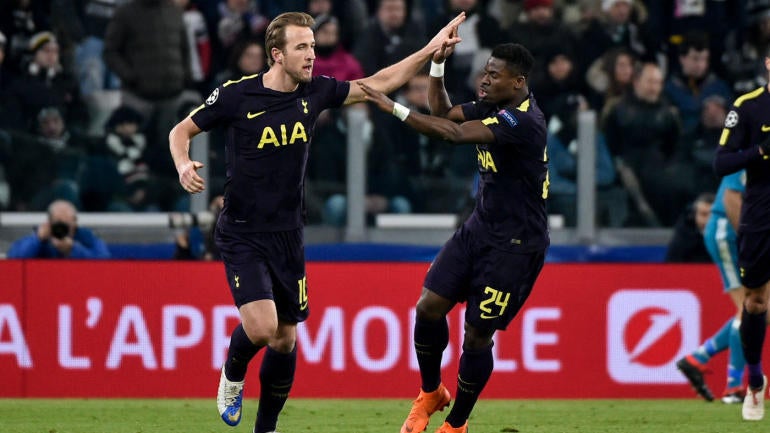 The Champions League round of 16 kicked off on Tuesday with two ties. One is now pretty much over and the other is as open as can be. Manchester City visited Basel while Juventus welcomed Tottenham to northern Italy. Here's everything to know:
Tottenham: 2 – Juventus: 2
Tottenham looked headed towards a blowout loss after going down 2-0 to Juventus after nine minutes, but the Spurs survived and in a big way. A valiant comeback saw the English club secure a 2-2 draw, and now they return home as the favorite to move on. 
Harry Kane scored this goal on 35 minutes to pull within one with about 10 minutes to go in the first half:
And then it was this golazo from Christian Eriksen that brought the teams level:
Higuain did have a really nice opener though:
And then he went all Higuain, missing a big shot, which we are used to see him doing in an Argentina jersey:
Never change, Gonzalo.
Manchester City: 4 – Basel: 0
And the first Champions League quarterfinalist is … Manchester City! A 4-0 thrashing at Basel sees this team all but assured a spot in the next round, barring an unforeseeable catastrophe. Basel isn't going to England and scoring four, let alone five, though, let's be honest. 
Ilkay Gundogan scored twice, David Silva had a goal and Sergio Aguero scored the game's best with this lovely strike on 23 minutes:
Pep Guardiola could rest most of his guys for the second leg, but he probably won't take any chances and look to field a squad near full strength to put this away.
After this first leg, City has its scoring boots on and surely looks like one of the top contenders.
What's next?
The two teams will play the second legs on Wednesday, March 7. As for this Wednesday, Liverpool goes to Porto and Real Madrid hosts PSG.