Juventus' Higuain scores stunning goal vs. Tottenham in Champions League: Grades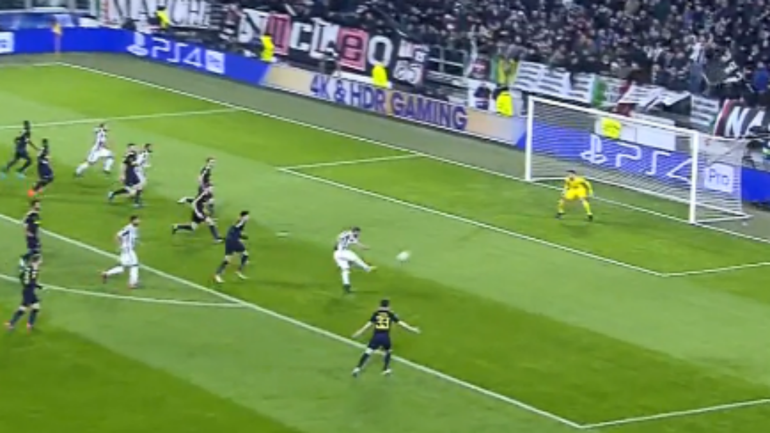 Juventus needed just two minutes to put one past Tottenham during Tuesday's 2-2 draw in the first leg of the Champions League round of 16, and it came off the right foot of Gonzalo Higuain. The striker finished a lofted ball off a set piece with style. Check out this goal, and let's grade it:
Grading the goal
Difficulty: 8/10
Importance: 8/10
Execution: 9/10
Grade: 8.3/10
Why: It's a fantastic goal and one that is so hard to pull off. He had to time the ball and then turn his body to put it to the far post. That's a strike that you could give him 10 more chances to replicate and it probably won't happen. He hit the ball on its sweet spot and made Tottenham pay.