FOX Sports South, FOX Sports Southeast to televise 15 Atlanta Dream games during 2018 regular season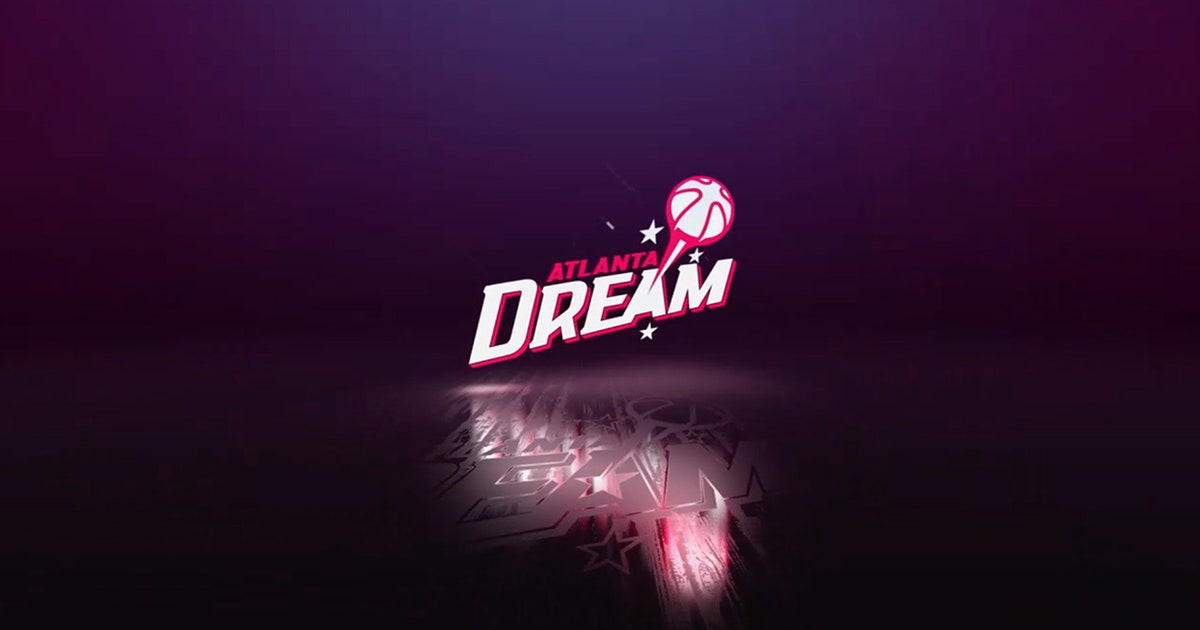 ATLANTA – FOX Sports South and FOX Sports Southeast will televise 15 Atlanta Dream games during the 2018 WNBA regular season. Coverage will tip off with the Dream's home opener against the Dallas Wings on Saturday, May 26, at 6:00 p.m. ET on FOX Sports Southeast.
The complete broadcast schedule is attached and can also be found here, and all games on the networks will be available on the FOX Sports GO app.
Bob Rathbun (@BobRathbunTV) will serve as play-by-play announcer, alongside analyst LaChina Robinson (@LaChinaRobinson), marking their ninth season broadcasting Dream telecasts together. Tabitha Turner (@TabTurnerTV1) will return for her second season as a sideline reporter.
FOX Sports South, FOX Sports Southeast to televise 15 @AtlantaDream games during 2018 regular season.https://t.co/7bumNUjBlZ pic.twitter.com/enz0u9vaNT

— FOX Sports South (@FOXSportsSouth) May 16, 2018
In addition to the Atlanta Dream, Rathbun has been FOX Sports Southeast's play-by-play announcer with the Atlanta Hawks for the past 22 seasons. Robinson, a four-year starter on the Wake Forest basketball team, is also an analyst for ACC women's basketball on FOX Sports South. Turner played four years of basketball at Georgia Tech and serves as an analyst for Georgia Tech women's basketball as well as a sideline reporter for the National Lacrosse League's Georgia Swarm.
FOX Sports South and FOX Sports Southeast are exclusive regional broadcasters of the Atlanta Dream, reaching 11 million households across Alabama, Georgia, Mississippi, North Carolina, South Carolina and Tennessee. Local channel listings for each state can be found here.
Real-time Dream news and video from the networks is available on Facebook, Instagram and Twitter.
About FOX Sports South & FOX Sports Southeast
The FOX Sports regional networks serving the Southeast — FOX Sports South, FOX Sports Carolinas, FOX Sports Tennessee and FOX Sports Southeast — collectively reach more than 13 million households across seven states. They are the television home of the Atlanta Braves, Atlanta Dream, Atlanta Hawks, Atlanta United, Carolina Hurricanes, Charlotte Hornets, Memphis Grizzlies, Nashville Predators, Cincinnati Reds, Indiana Pacers, New Orleans Pelicans, St. Louis Cardinals, UEFA Champions League and Bundesliga, as well as the Atlantic Coast Conference, Big 12 Conference, and Big East Conference. Combined, the networks televise nearly 1,400 live events each year. For more information, please visit FOXSportsSouth.com, FOXSportsTennessee.com, and FOXSportsCarolinas.com.
About FOX Sports GO
FOX Sports GO is a free app that provides live streaming video of more than 3,100 live events. It is currently available for iOS, Apple TV, Android, Android TV, Fire tablets and Fire phones, Roku players and Roku TV, select Windows devices, and online at FOXSportsGO.com. Fans can download the mobile app from the iTunes App Store, Google Play, Amazon App Store and Windows Store. Streaming is also now available on several connected devices, including Apple TV, Android TV, FireTV, Roku, Chromecast and Xbox One.
Atlanta Dream
The Atlanta Dream, who is celebrating its 11th season in the WNBA in 2018, will play its home games in McCamish Pavilion on the Georgia Tech campus. Atlanta has qualified for the playoffs seven times, winning conference titles in 2013, 2011 and 2010.