Interleague play: Chargers take to the Big A for Angels game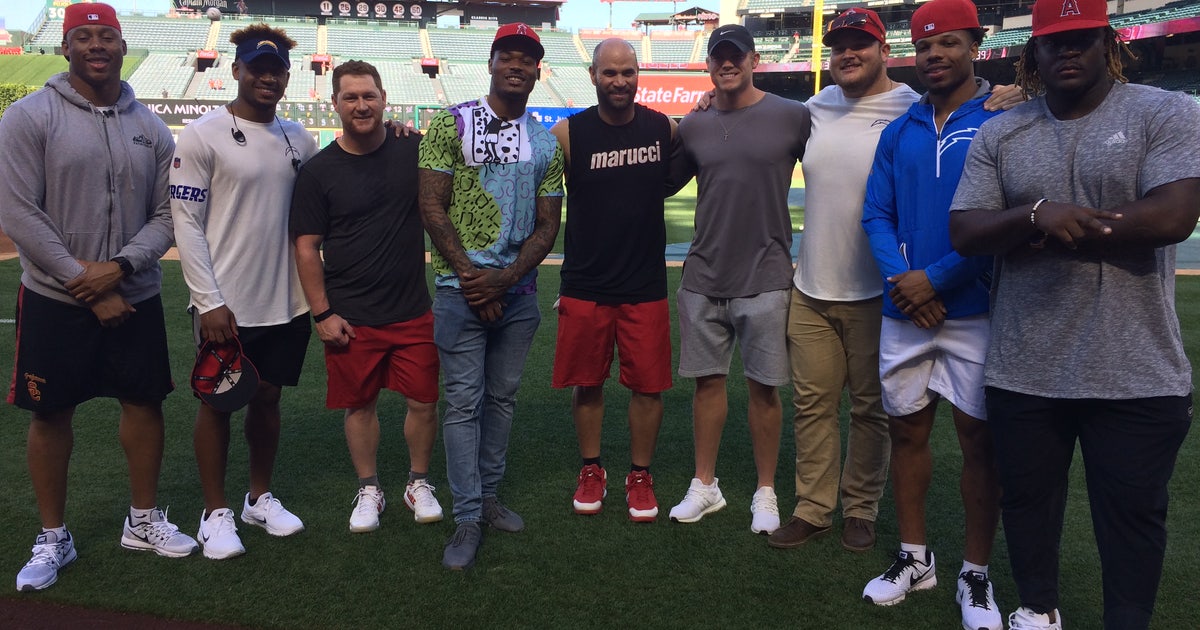 Take me out to the ball game!
The members of the Los Angeles Chargers 2018 draft class switched out their shoulder pads for a glove and headed to the Big A for the final game of the Angels vs. Astros series Wednesday.
True interleague play. The @Chargers draft class visited the ballpark today for a change of scenery and some lessons from the @Angels pic.twitter.com/TlfuU5CQj0

— FOX Sports West (@FoxSportsWest) May 17, 2018
The group of rookies played catch with the relievers in the outfield before heading into the clubhouse and watching batting practice, all while getting some tips from Angels players like Kole Calhoun and Mr. 3,000 himself, Albert Pujols.
Derwin James, the No. 17 overall pick in this year's NFL Draft, will throw out the first pitch and the lefty took ample time walking around the mound making sure his footing will be juuuuuuuuust right.
Guess who's throwing out the @Angels first pitch tonight … pic.twitter.com/K9RlV7nell

— Los Angeles Chargers (@Chargers) May 16, 2018
Linebacker Uchenna Nwosu, the Chargers second-round pick out of USC, admitted this was his first time ever stepping foot inside a baseball stadium as he spun around and marveled at the ballpark.
The Chargers will begin OTAs May 22.