2018 FIFA World Cup Bracket Challenge: Advanced computer simulation reveals surprising upset picks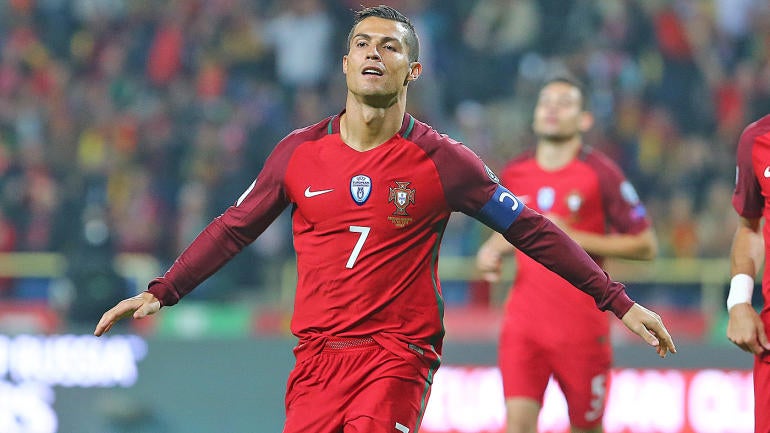 Russia battles Saudi Arabia in the opening match of the 2018 World Cup on Thursday. This year's tournament features 32 teams vying for the trophy, but fewer than half own a realistic chance to win it all. Brazil, Germany, Spain, France, Argentina and Belgium all enter the World Cup 2018 with odds of 10-1 or lower. With so many marquee matches taking place, fans from around the world will compete in the FIFA World Cup Bracket Challenge. Before you lock in your 2018 World Cup brackets on FIFA's official site or anywhere else, you need to see what European soccer expert David Sumpter has to say.
Sumpter is an applied mathematician who wrote Soccermatics — the book that shows how math works inside the game. Together with experienced analysts, Professor Sumpter developed the powerful "Soccerbot" model.
The Soccerbot reads current odds and all team performance data, calculates key metrics and predicts upcoming matches. In the two-and-a-half seasons since it was born, the Soccerbot is up 1,800 percent on bookmakers' closing odds. That's right — 1,800 percent!
Now, the Soccerbot, which analyzed every group fixture and potential knockout matchup, has revealed its optimal bracket, including a World Cup champion.
If you're looking for a pick that will give you a huge edge in your 2018 World Cup bracket, Sumpter's model says you should back Nigeria with confidence.
Nigeria, a country with 250-1 odds to win it all, is making its sixth appearance in the FIFA World Cup. In fact, Nigeria has qualified for five of the last six World Cups.
The Super Eagles were the first team from Africa to qualify for the 2018 World Cup. They won their group, which contained current African champion Cameroon, former champion Zambia, and Algeria.
Now, Nigeria faces the tall task of advancing out of Group D, which features Argentina, Iceland and Croatia, all formidable opponents. However, the Super Eagles will enter the group stage with plenty of confidence, having defeated Argentina by a final score of 4-2 in their friendly in Russia in 2017.
Don't be fooled by Nigeria's tough draw — Sumpter's model is all over the Super Eagles to advance to the knockout stage.
Another thing we can tell you: After failing to make it out of group play in the 2014 World Cup, Spain rebounds in a huge way and makes a deep run in the 2018 World Cup despite canning head coach Julen Lopetegui this week.
Despite going into the 2014 World Cup as the favorites in Group B, Spain was knocked off by Chile and the Netherlands and finished third in group play, failing to advance to the knockout rounds.
Spain is looking to get back into 2010 form, when it won the World Cup. A mixture of up-and-coming talent and veteran leadership should be a combination that helps Spain make a deep run again this year. Sumpter's model is high on this squad, giving Spain a 15.7 percent chance of winning it all — the third-highest percentage of any team in the tournament. 
Sumpter's optimal bracket has also identified another surprising upset in group play that could wreck brackets. Nailing this pick could be the key to winning your World Cup bracket challenge. 
So what is the optimal bracket for the World Cup Challenge? Visit SportsLine now to see which teams you should be all over in your World Cup brackets, and which upsets could be the key to victory, all from the model that's returned an 1800 percent profit on bookmakers' closing odds.