Kings make first offseason trade, reacquire G Peter Budaj from Lightning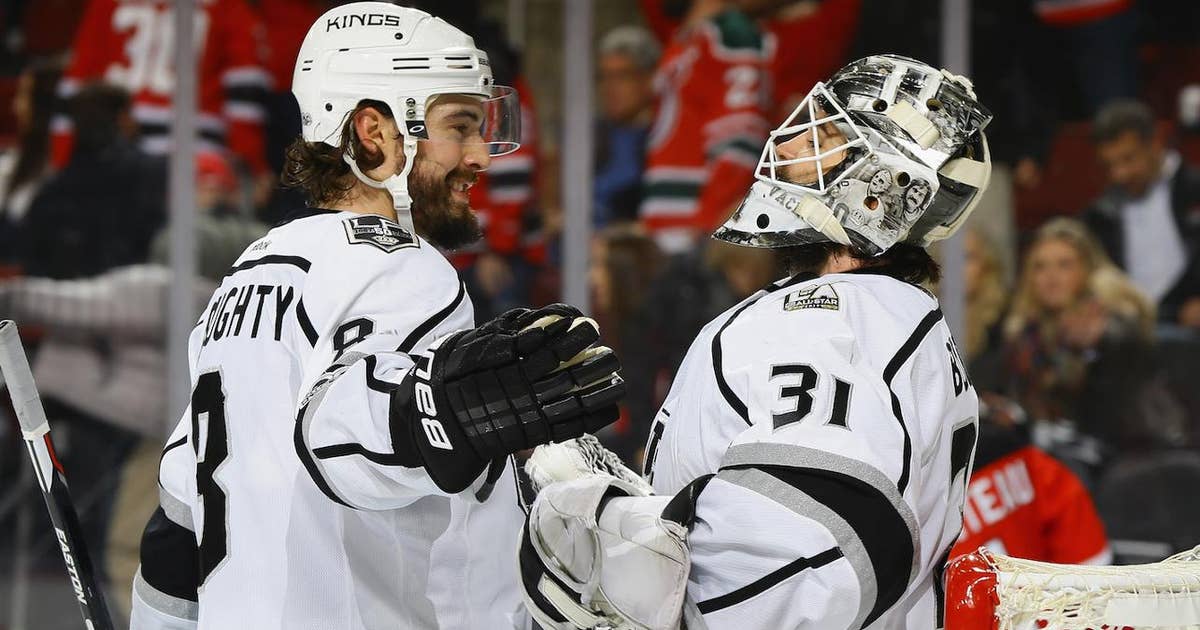 Once a King, always a King.
Los Angeles made its first trade of the offseason, reacquiring goaltender Peter Budaj from Tampa Bay in exchange for forward Andy Andreoff, the team announced Wednesday.
Budaj, 35, posted a 28-20-3 record and .916 save percentage during his first stint with the Kings from 2015-2017, but didn't see as much ice time this past season. While with the Lightning, the Slovakian only played eight games, recording a 3.77 goals-against average.
With Campbell backing up Quick, and Petersen starting in Ontario, Budaj will be expected to be the back-up in Ontario. He retains ties in the area and had appeared at a few Reign playoff games in 2017, even after his trade to the Lightning.

— Jon Rosen (@lakingsinsider) June 13, 2018
During the 2015-16 season, Budaj was also named an AHL First Team All Star for his time spent with the Ontario Reign after leading the league in wins (42), goals against average (1.75), save percentage (.932) & shutouts (9).
The NHL journeyman is entering his 13th season in the league, having appeared in 365 games for four different teams. Budaj has 18 career shutouts to compliment his .904 save percentage.
Andreoff heads to western Florida after appearing in 159 games over his four-year tenure with the Kings where he tallied 24 points.