Putin Meets Iranian Supreme Leader's Adviser In Moscow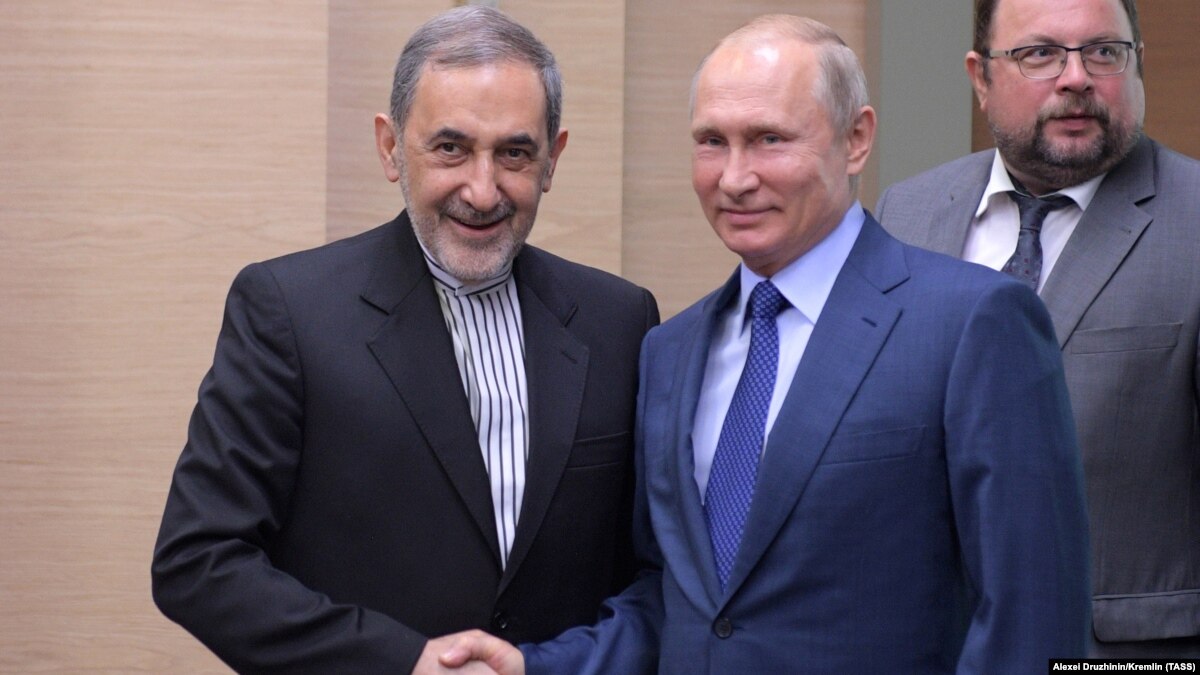 Russian President Vladimir Putin has met a top adviser to Iran's Supreme Leader Ayatollah Ali Khamenei in Moscow, according to Russian media reports.
Ali Akbar Velayati's meeting with Putin on July 12 came a day after he arrived in Moscow and hailed Iran's ties with Russia as "strategic."
Russia's Interfax news agency reported that the meeting also involved Russian Foreign Minister Sergei Lavrov, while the Iranian delegation included the head of Khamenei's board of advisers Ali Asghar Fathi Sarbangoli and Iran's ambassador to Russia Mehdi Sanai.
"The relationship between Iran and the Russian Federation is a strategic relationship and in recent years the collective bilateral and regional relations have expanded," Iran's ISNA news agency quoted Velayati as saying on arrival in Moscow on July 11.
Velayati also cited Russian and Iranian cooperation in Syria, where they both support President Bashar al-Assad's forces in the seven-year civil war against what the Iranian official called "terrorism and its sponsors."
The meeting came as Iran braces for renewed U.S. economic sanctions.
On July 11, Putin held talks at the Kremlin with Israeli Prime Minister Benjamin Netanyahu, who told the Russian leader that Israel strongly opposed Iran's presence in Syria.
Based on reporting by RIA, Interfax, and Reuters