Usain Bolt scores 2 goals in first A-League trial start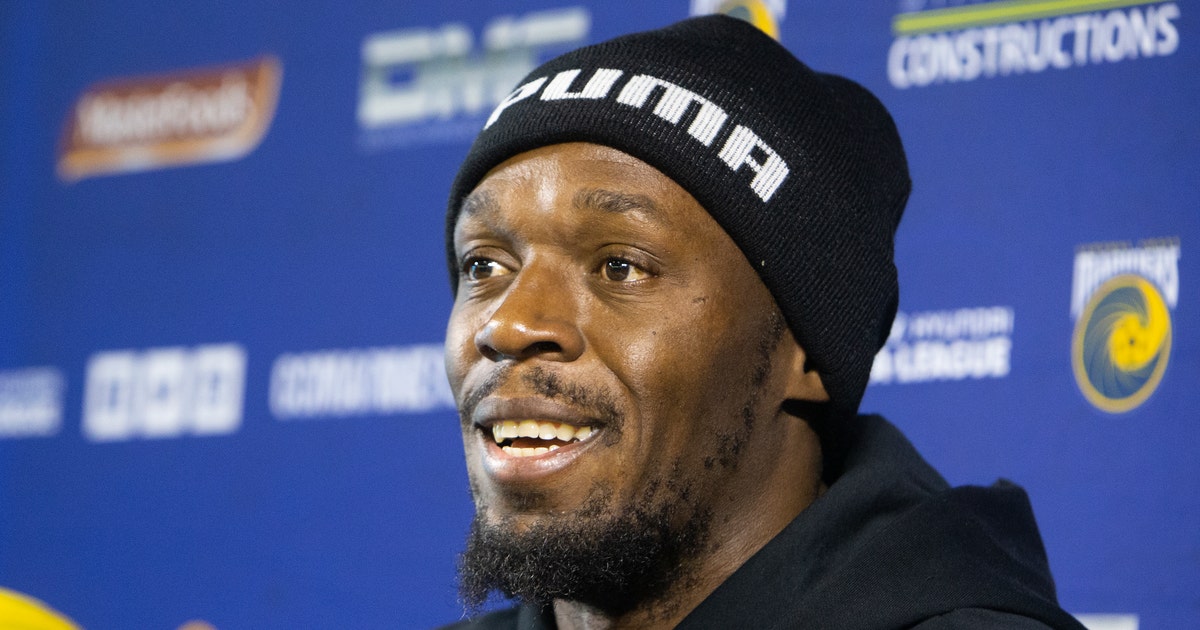 SYDNEY (AP) — Usain Bolt scored twice in his first start for the Central Coast Mariners in an A-League trial match on Friday before being substituted with about 15 minutes remaining.
The retired eight-time Olympic gold medalist sprinter is trying to secure a place with the Mariners for this season, which begins for the Mariners on Oct. 21 against the Brisbane Roar.
Beforehand, Bolt said his performance in Friday's match could determine his future with the team and his quest to play professional football.
Bolt was in the starting lineup and played up front for the Mariners against a second-tier National Premier League combined team representing Sydney's southwest region.
He left the game with the Mariners leading 4-0, which was the final score, and spent the remaining time on the sideline signing autographs for fans at Campbelltown Stadium in western Sydney.
The 32-year-old Bolt, who holds the 100- and 200-meter world records, saw his first action for the Mariners on Aug. 31, playing 20 minutes against a Central Coast invitational side.
He played the entire second half against the North Shore Mariners on Sept. 19, when he alternated between left wing and forward.