Mucius leads Wake Forest to 80-56 rout of Charlotte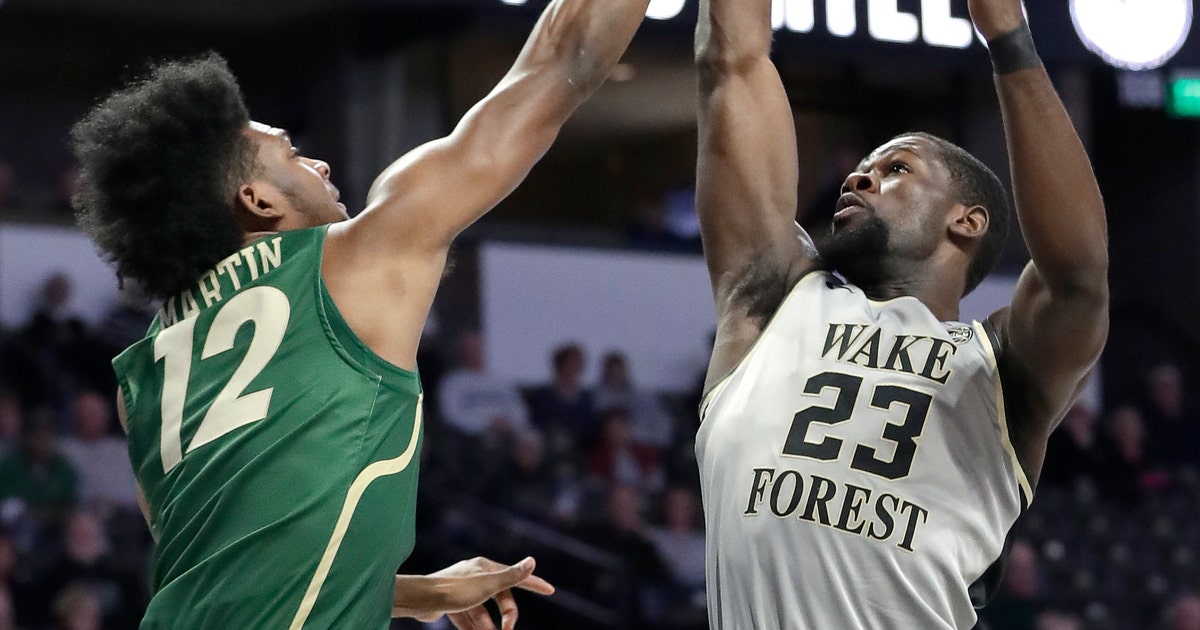 WINSTON-SALEM, N.C. (AP) — Isaiah Mucius scored 16 points and Wake Forest beat Charlotte 80-56 on Thursday night.
Olivier Sarr added a career-high 14 points, Chaundee Brown also had 14, Brandon Childress scored 13 and Jaylen Hoard finished with 12 for the Demon Deacons (5-3).
They shot 44 percent and built a 43-31 rebounding advantage to snap out of a slump of two dispiriting losses to mid-major programs in three games.
Jon Davis scored 21 points and freshman Brandon Younger added a season-best 11 for Charlotte (2-5), which lost its second straight. The 49ers hit a season-low three 3-pointers and had 12 of their 15 turnovers during the first half — when they fell behind by double figures to stay.
Wake Forest pushed its lead into the 20s with a 16-5 run early in the half keyed by three consecutive buckets from Hoard. The Demon Deacons went up 50-29 when Sarr went up for a dunk but sent the ball off the back iron — only to watch it bounce in anyway — and Charlotte never got closer than 17 after that.
BIG PICTURE
Charlotte: The 49ers are going to be a work in progress with three freshmen and a sophomore in the starting lineup for first-year coach Ron Sanchez. They needed big performances from both Davis and their other double-figure scorer — Malik Martin, who was held to three points on 1-of-10 shooting — to threaten to pull off a second victory over a power-conference program after stunning Oklahoma State in their second game.
Wake Forest: This was something to build on for the Demon Deacons, whose previous three games included losses at home to Houston Baptist and at Richmond sandwiched by a less-than-inspiring victory over Western Carolina. They had five double-figure scorers for the first time since the opener against North Carolina A&T.
UP NEXT
Charlotte: Plays host to South Florida on Sunday.
Wake Forest: Hosts Davidson on Dec. 17.