Wolves re-sign forward Hernangomez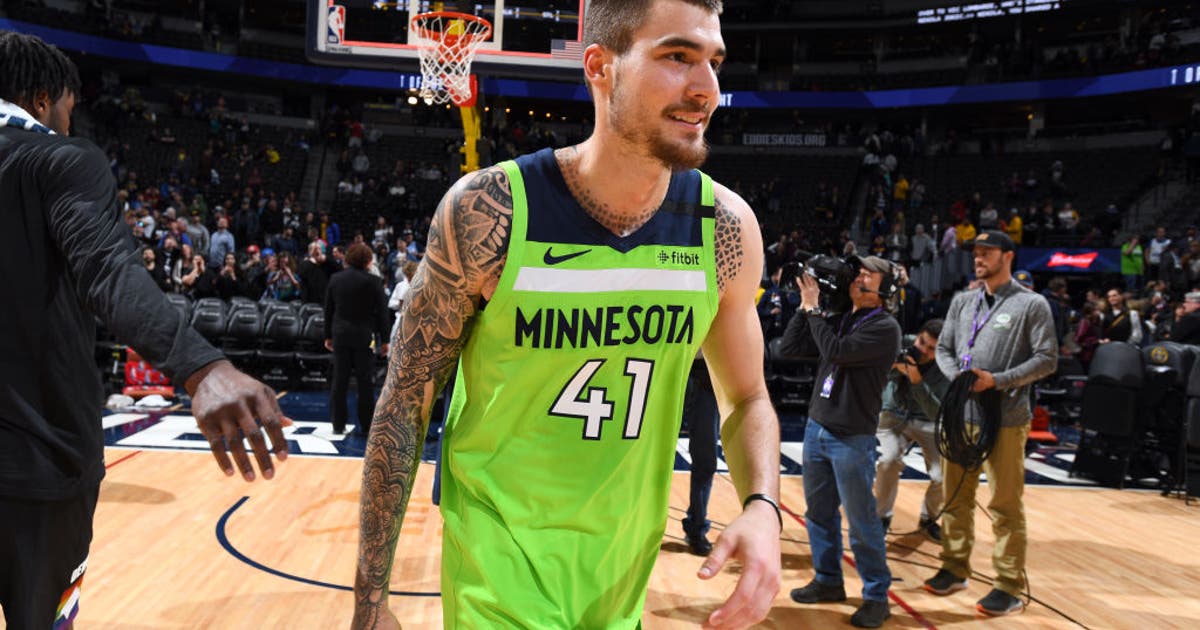 The Minnesota Timberwolves kept another piece of their youth-building puzzle, re-signing forward Juancho Hernangomez on Saturday. Terms of the deal were not announced.
More Timberwolves coverage
A first-round pick (No. 15 overall) by Denver in 2016, Hernangomez, who turned 25 in September was acquired by the Wolves in a four-team trade last February.
After being mostly a part-time player with the Nuggets, where he averaged 4.7 points per game in nearly four seasons, Hernangomez started all 14 games he appeared in with Minnesota.
In those 14 contests, he averaged 12.9 points, 7.3 rebounds and 1.3 assists over 29.4 minutes per game while shooting 45.3% from the field, including 42.0% from 3.
The Timberwolves now have 15 players on their roster, including all three of this year's draft picks.