Gophers proving home-court advantage still exists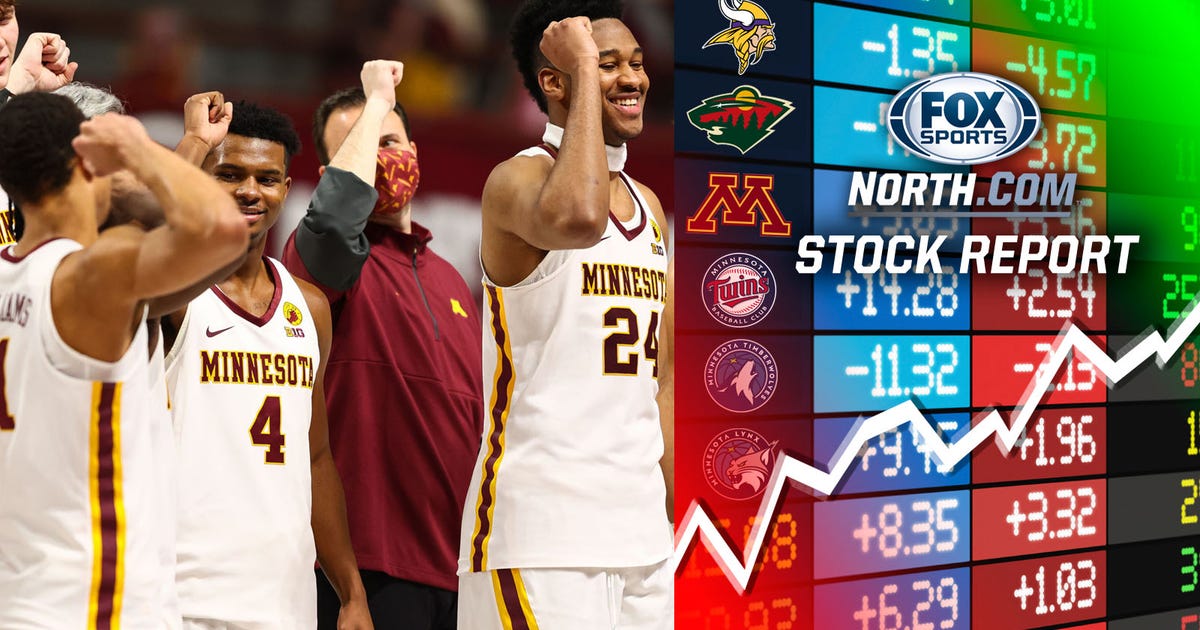 Williams Arena (⬆️ UP)
Many articles have been posted over the last six months about the disappearance of home-field advantage without fans in the bleachers. Whoever did those studies did not consider Richard Pitino's Golden Gophers. Minnesota has lost all four matchups on the road but is 11-0 at Williams Arena. Iowa, Michigan, Ohio State and Saint Louis are all current top-25 teams to have fallen at The Barn. Can we move the location of the NCAA tournament?
Kirill Kaprizov, Wild forward (⬆️ UP)
The Wild's most anticipated prospect since Marian Gaborik has not disappointed. Kaprizov has registered one goal and three assists in his first three games while adding seven shots on goal and one hit. It didn't take long for Kaprizov to prove he's for real, either. In the Wild's season-opening overtime win over Los Angeles, Kaprizov stole the puck in the neutral zone and snuck it past goaltender Jonathan Quick for the victory. We've only seen a handful of Wild skaters able to make that same play in franchise history.
KIRILL THE THRILL IS FOR REAL pic.twitter.com/VziYweV1x7

— FOX Sports North (@fsnorth) January 15, 2021
Minnesota Twins brass (⬇️ DOWN)
Liam Hendriks to Chicago. D.J. LeMahieu back to New York. George Springer to Toronto. While other American League teams dip into the MLB free-agent market, the Twins remain content on the sidelines, their only move being the signing of veteran reliever Hansel Robles to a $2 million deal. The good news? There's still plenty of talent out there, but Minnesota is running out of time. Spring training is scheduled to start in less than four weeks.
Cam Talbot, Wild goaltender (⬆️ UP)
Signed to a three-year deal before the season, Talbot is making a solid first impression in Minnesota. Among goaltenders with 3+ starts this season, Talbot ranks fourth in save percentage (92.6%) and fifth in goals-against average (2.27). His best performance came in the Wild's loss to Anaheim on Monday when he stopped 26 of the Ducks' 27 shots.
Anthony Edwards, Wolves guard (⬇️ DOWN)
Edwards' professional career got off to a quick start, as the No. 1 overall pick logged 15.1 points per game over his first nine contests. However, it looks like he's running low on fuel in the past week. Over the last three games, Edwards is shooting 20% from the field and is averaging just 4.7 points per contest.