Americans keeping rolling, 1 point away from Presidents Cup (Sep 30, 2017)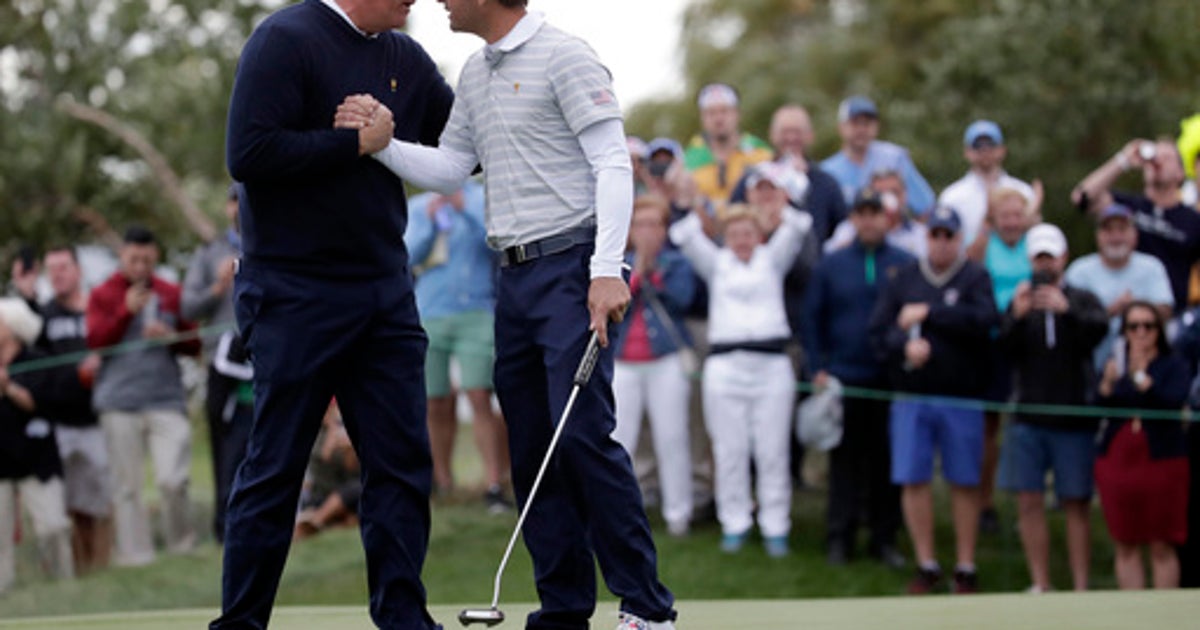 JERSEY CITY, N.J. (AP) The Americans came within one match of winning the Presidents Cup – on Saturday.
Anirban Lahiri made two clutch birdies that only delayed the inevitable. This is a powerful U.S. team playing to its potential, and the result is the biggest blowout since these matches began in 1994.
Lahiri and Si Woo Kim delivered the only victory for the International team over two sessions, and the Americans poured it on. They had a 14 1/2-3 1/2 lead, needing only one point Sunday to retain the cup.
Phil Mickelson set a record with his 25th victory. Jordan Spieth's best intentions cost him a hole in a ruling rarely seen in match play, though that didn't matter in another point.
The 11-point margin was the largest ever going into 12 singles matches Sunday.