Rays adamant they're about success, not tanking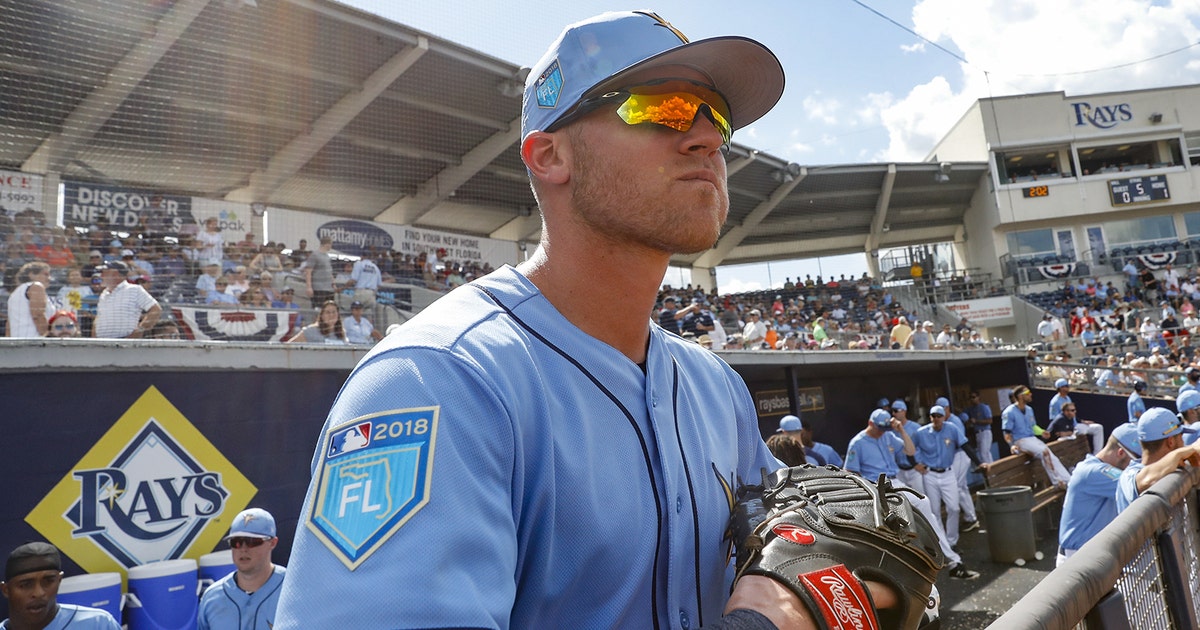 PORT CHARLOTTE, Fla. (AP) — A month before opening day, the Tampa Bay Rays reject the notion they're tanking this season.
Minus Evan Longoria and other familiar names, the budget-minded team likely will have one of the lowest payrolls in baseball again this year. But club management insists its concerted effort to trim salary and bolster a talent-rich farm system are not a sign of giving up on 2018.
Nor does it send mixed signals to fans, local businesses and government officials at a time when the club is seeking support to build a new stadium, principal owner Stuart Sternberg said during a visit to spring training this week.
The franchise has played home games at Tropicana Field in St. Petersburg since the team's inception in 1998.
Earlier this month, the team identified a site in Tampa's Ybor City neighborhood as the preferred location for a new home.
"I don't tie the two together. We're going to do what's in the best interest of the organization. That means we're going to give this team the best opportunity to compete, year in and year out," Sternberg said.
"How that plays into a new ballpark or any other factors — while meaningful, I have to separate because our first, second, third and primary job is to put a competitive team out here … to be competitive consistently," the owner added. "We have done that. We are going to continue to do that."
Longoria, the face of the franchise for nearly a decade, was traded in December. Pitcher Jake Odorizzi and outfielders Corey Dickerson and Steven Souza Jr. have been shipped out since the start of spring training.
Sternberg and general manager Erik Neander are excited by what the team received in return, mostly young minor leaguers who will be counted on to help make the Rays, coming off a fourth consecutive losing season, in the future.
"If somebody wants to give me the No. 5 prospect in baseball for somebody who's making a lot of money, I'll be happy to cut payroll," Sternberg said. "But we're not interested in cutting payroll and not putting this organization on better footing for 2018 and beyond."
Strong starting pitching and solid defense were the key to a stretch in which Tampa Bay made the playoffs four of six seasons from 2008 to 2013. Those teams were boosted by players taken highly in the draft.
Despite losing right-hander Alex Cobb to free agency and trading Odorizzi, Neander feels that's still a combination that will serve the team well as it tries to keep pace in the tough AL East, where the Red Sox, Yankees, Orioles and Blue Jays all outspend the Rays.
More Tampa Bay Rays news
Part of the GM's optimism moving forward is based on the quality of a successful minor league system featuring a glut of young talent on the verge of being ready to help the organization on the major league level.
"We've been really focused on growing something special underneath that more of less wasn't present four years ago," Neander said.
"As we've been doing that, as hard as some of decisions have been along the way, we've never tanked," Neander added. "We've never gone into a season with a roster that looks like it's targeted for 50 wins. … That's never been our approach."
Nevertheless, some of the moves this winter have not been popular in the Rays clubhouse.
Defensive whiz Kevin Kiermaier described himself as "frustrated and very upset" after Odorizzi and Dickerson were moved.
By the time, Souza was traded three days later, the star center fielder who signed a $53.5 million contract last spring, said it was time to look ahead — not behind.
"I feel like the Rays, no matter what our roster is, will always be an underdog," Kiermaier said. "It's our job to go out and prove people wrong. … There's no need to pout."
The directive to trim payroll was issued by Sternberg, who unexpectedly agreed to add more than $10 million in salary last July, when the Rays went "all in" in hopes of improving their chances for a playoff berth.
But despite all the offseason maneuvering and trimming, the owner notes Tampa Bay still is in line to begin the season with a payroll comparable to the one (about $70 million) it began with a year ago.
"We have a good sense of what we're doing. We have a pretty good track record, I'll say a great track record, in putting … an incredibly competitive product on the field for the last 10 years, and I'll stand by that for 2018 and beyond as well," Sternberg said.
The owner declined to speculate on how many games the Rays will win this year, except to interject "more than you think."
"There's no way of knowing, but I do think we've been sold short," Sternberg said.
"I know we are in tremendous shape, as good of shape as we've ever been as an organization, for the next five years," he added, "and that starts opening day."