Messi, Suarez turn a 2-0 deficit in the 88th minute into a point for undefeated Barcelona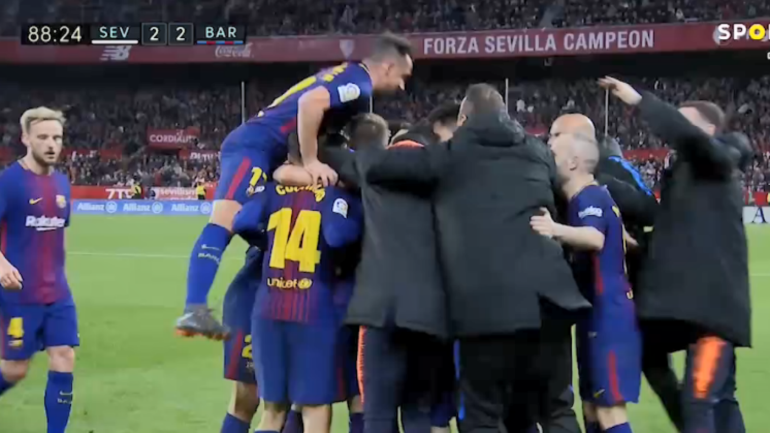 The first 87 minutes of Saturday's game against Sevilla didn't go Barcelona's way. Lionel Messi started the match on the bench, and Sevilla took a 2-0 lead in the second half.
Messi then came on, and in the 88th minute onwards, Barca did what it does best: dominate.
Luis Suarez and Messi scored within a minute of each other as Barca came back to draw 2-2 and remain undefeated in La Liga, earning a point when it looked like it wouldn't get anything but an L. 
Suarez did this from a corner to cut the lead in half:
And then Messi scored his 30th goal of his career against Sevilla (most against any club) with this lovely curling effort from outside the box:
Barca is 23-7-0 in the league and has a 12-point lead on second-place Atletico Madrid. This result really just keeps Barcelona undefeated in the league, as a win or loss really wouldn't have meant a whole lot in the standings for them. For Sevilla, they had a chane to go into fifth place but now could finish the weekend in seventh if Real Betis wins on Monday.