Vikings release WR Jake Wieneke, 13 other players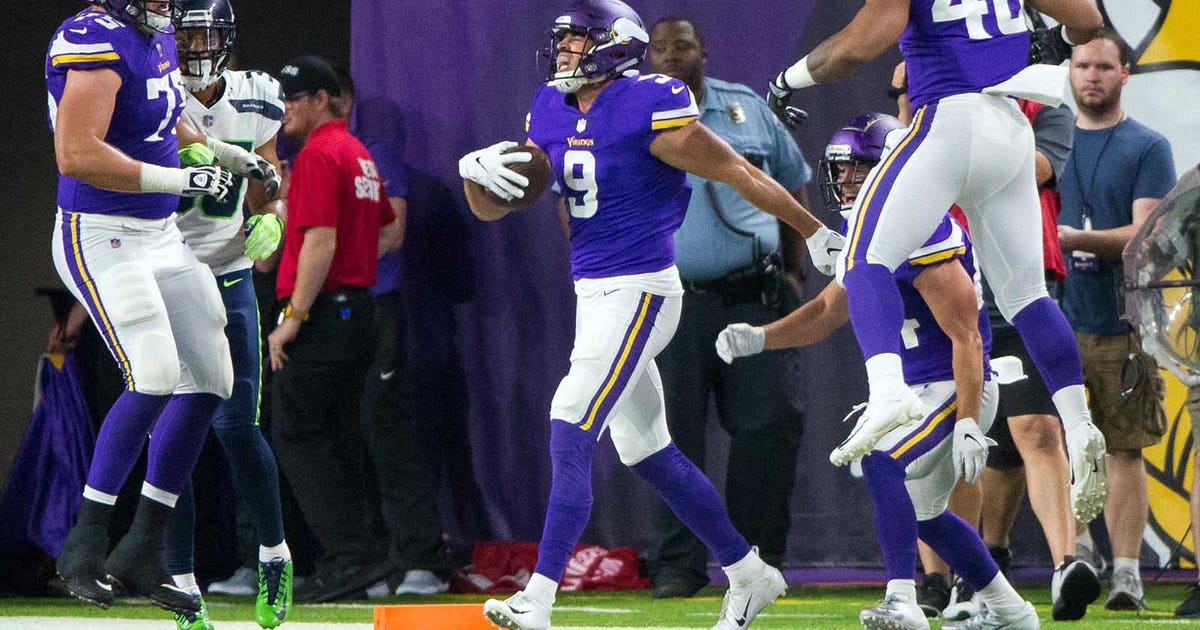 Jake Wieneke's career with the Minnesota Vikings is over — for now.
The Vikings released the Maple Grove, Minn., native Friday afternoon along with 13 other players. Wieneke is a strong candidate to land on the Vikings' practice squad, barring other teams snatching him up on waivers.
More Vikings coverage
Wieneke caught a one-yard touchdown pass from quarterback Kyle Sloter and converted a game-winning two-point conversion to contribute to Minnesota's 21-20 preseason win over Seattle in Week 3.
Teams must submit final 53-man rosters before 3 p.m. Saturday. The Vikings' roster currently stands at 76.
Among the other cuts included former Gophers running back Kobe McCrary, who the Vikings signed Aug. 20. McCrary rushed nine times for 18 yards in Minnesota's 13-3 preseason win over Tennessee on Thursday night.
Minnesota also released wide receiver Cayleb Jones, who was arrested on felony theft and assault allegations earlier this week.
List of Minnesota's cuts:
G Kareem Are
G Kaleb Johnson
WR Cayleb Jones
T Dieugot Joseph
CB Trevon Mathis
RB Kobe McCrary
FB Luke McNitt
LB Mike Needham
QB Peter Pujals
C J.P. Quinn
WR Korey Robertson
LB Brett Taylor
WR Jake Wieneke
LB Antwione Williams