Stephens' wild pitch in 10th sends Pirates over Reds 6-5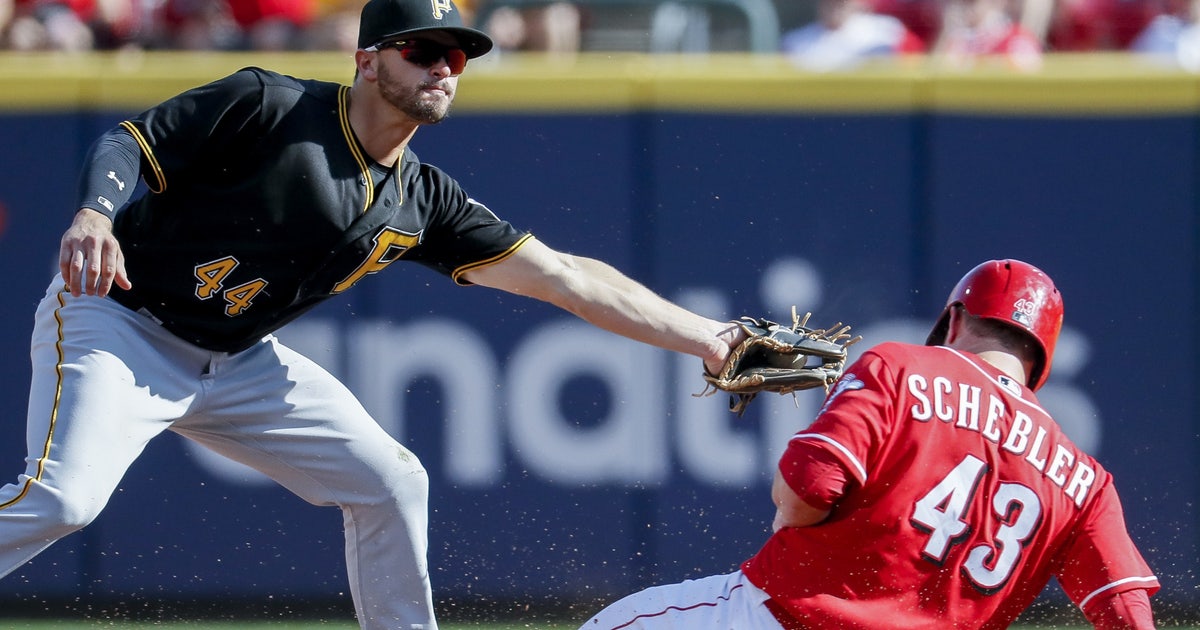 CINCINNATI (AP) — Pablo Reyes scored on Jackson Stephens' wild pitch in the top of the 10th inning Sunday, rallying the Pittsburgh Pirates to a 6-5 victory over the Cincinnati Reds.
The Reds finished 67-95, their fourth straight season with at least 90 losses — the second-worst stretch in franchise history. Their first item in the offseason is choosing a next manager.
Bryan Price was fired after a 3-15 start, and the Reds went 64-80 under interim manager Jim Riggleman. He'll be interviewed Monday, and the Reds plan to pick a manager by the end of the month. Hall of Fame shortstop Barry Larkin has told the team he isn't interested at this time.
The Reds were one of a record eight major league teams to finish with at least 95 losses this year. There were seven in 2002.
Starling Marte and Josh Bell homered for the Pirates, who finished 82-79 — their most wins since they last made the playoffs in 2015. They head into next season with a solid rotation and bullpen, their best hopes for getting back into contention in the NL Central.
Reyes doubled off Stephens (2-3), advanced on an error and scored on the wild pitch. Michael Feliz (1-2) pitched the ninth, and Felipe Vazquez got his 37th save in 42 chances.
Clint Hurdle got his 1,200th career win as a major league manager. Bruce Bochy, Buck Showalter and Terry Francona are the other active managers with that many. Mike Scioscia was on that list as well, but he stepped down as Angels manager Sunday.
LAST HURRAH
Riggleman gave several regulars a curtain call. First baseman Joey Votto and center fielder Billy Hamilton took their positions to start the fourth inning and were subbed out, removing their jerseys and handing them to fans on the way to the dugout. Third baseman Eugenio Suarez got a curtain call in the fifth and tossed his cap to a fan.
DWINDLING CROWDS AT GABP
The Reds drew 1,629,356 at Great American, their smallest home attendance since 1984 when they were at Riverfront Stadium. Attendance has slid significantly each of the last three seasons as the team languished in rebuilding mode.
"Oh, it's definitely noticeable," catcher Tucker Barnhart said. "It's pretty hard to not notice it when you can hear the light towers buzzing. It just means we have to play better. If you play better, more people will come."
UP NEXT
The Ohio River rivals will reunite at Great American Ball Park to open next season, playing at 4:10 p.m. on Thursday, March 28.