Cardinals rally in ninth, play to 4-4 tie with Nationals in spring opener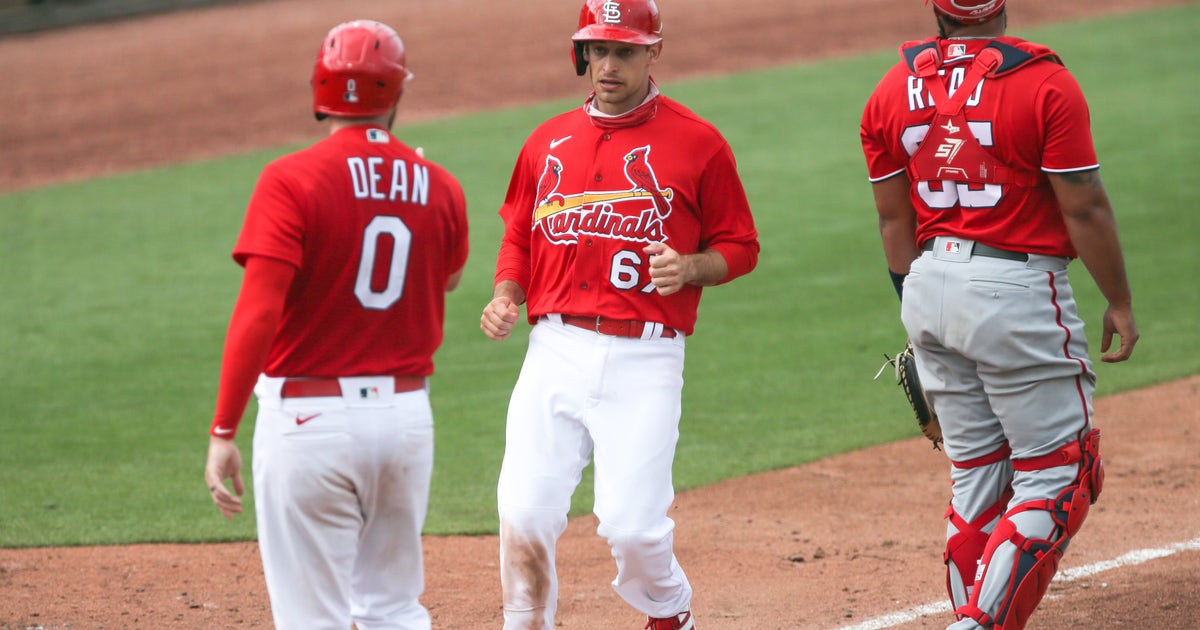 Starting pitcher Jack Flaherty struggled and the Cardinals' offense was mostly quiet, but a ninth-inning defensive blunder by Nationals shortstop Jackson Cluff enabled St. Louis to score two runs and play to a 4-4 tie with Washington in Sunday's Grapefruit League opener.
The Cardinals trailed 4-2 entering the final frame, but Austin Dean hit a one-out single and Max Moroff doubled with two outs to keep the club's hopes alive. Catching prospect Ivan Herrera hit a grounder up the middle that appeared as if it would seal the victory for the Nationals, but the ball slipped under the glove of Cluff, a 2019 draftee who has yet to play in an official professional game, and Dean and Moroff raced home to tie the game at 4 apiece. John Nogowski lined out to end the ninth, after which the teams mutually agreed to end the game.
It's very possible that the Nationals may have taken a decisive lead in the top of the first under normal circumstances. However, MLB's modified spring training rules for 2021 enable managers to cut innings short if a pitcher has thrown more than 20 pitches, and that's exactly what Cards skipper Mike Shildt did after Flaherty's pitch count reached 23 in the opening frame. That quashed a prime opportunity for the Nationals, who had the bases loaded with one out but had yet to put a run on the board.
Flaherty came back to start the second but was pulled after allowing three straight singles to Kyle Schwarber, Starlin Castro and Hernan Perez, throwing a wild pitch and walking Blake Swihart. Tommy Parsons allowed Perez to score on a Victor Robles single, so Flaherty finished with three earned runs allowed on four hits and three walks. While he was credited with a full inning pitched, he actually recorded just one out due to the application of the shortened inning rule.
Tommy Edman scored the Cards' first run of the game on an Erick Fedde wild pitch in the bottom of the first. Harrison Bader added an RBI double in the second.
Drew Mendoza hit an RBI double off Génesis Cabrera in the seventh, putting a fourth run on the board for the Nationals.