Astudillo, Dobnak make Twins roster in helping roles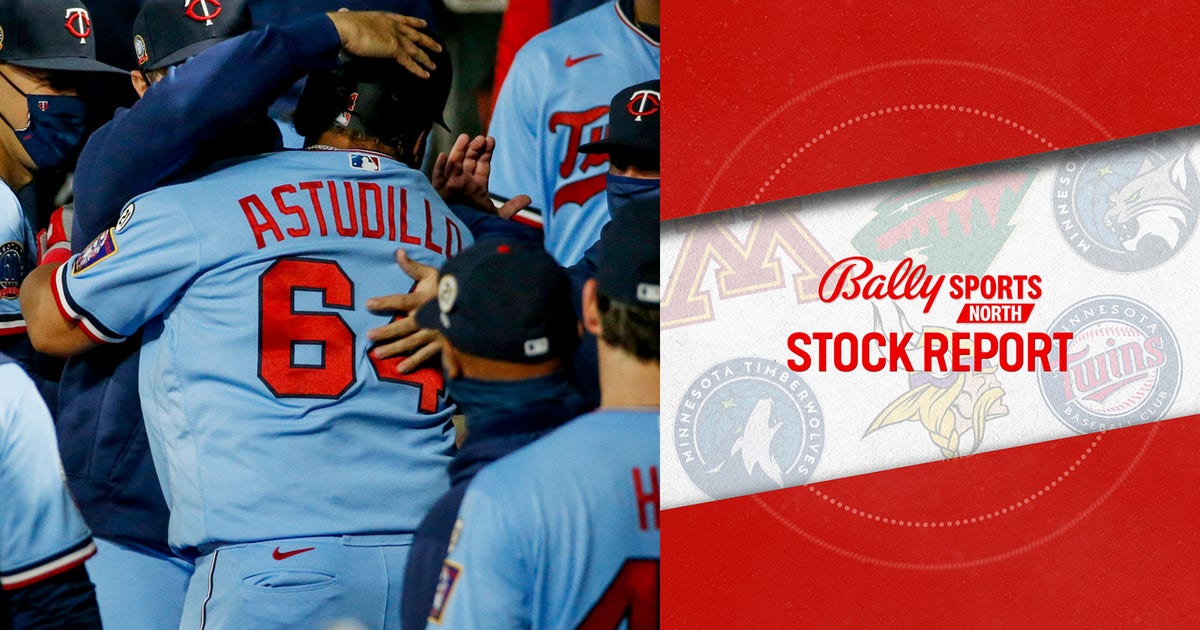 Willians Astudillo, Twins catcher (⬆️ UP) 
Minnesota manager Rocco Baldelli recently called Astudillo the lead actor in a movie where everyone else plays a supporting role. The 29-year-old jack-of-all-trades certainly played that way this spring as he hit .385 with four homers and five doubles versus just three strikeouts.
More Twins coverage
Randy Dobnak, Twins pitcher (⬆️ UP) 
Dobnak finalized a five-year, $9.25 million contract extension to remain part of the Twins' long-term plans on Monday. The pitcher from Alderson Broaddus University in West Virginia already has a special story — he signed with the club on a $500 minor-league contract in 2017 — but it continues to evolve. A superb spring this year appears to have set him up for starter-esque innings in 2021. He's not part of Minnesota's 5-man rotation to begin the season, but he's knocking on the door.
Cam Talbot, Wild goaltender (⬆️ UP)
Since taking March 18th's 5-1 loss to Colorado to the chin, Talbot has been practically rock-solid for Minnesota in the net. Over his last four starts, he's saved 125 of 131 shots on goal, recording one shutout, as well. Even better for his stock? He seems to have overtaken Kaapo Kahkonen, who hasn't appeared on the ice since March 20, as Minnesota's top option between the pipes.
Jaden McDaniels, Timberwolves power forward (⬆️ UP) 
Minnesota coach Chris Finch continues to tout McDaniels' defensive skills, and for good reason — he's recently matched up against some of the Timberwolves top-scoring opponents. But McDaniels is also finding ways to get more involved on the offensive end. The 28th pick in the 2020 NBA draft is averaging 13.6 points over Minnesota's latest three-game stretch. Of course, he shines brightest with his back facing the basket. McDaniels blocked a season-best four shots in Monday's contest with Brooklyn.
Malik Beasley, Timberwolves shooting guard (⬇️ DOWN) 
Beasley is two games back from his 12-game suspension, so it's bound to take some time to rediscover his rhythm. Only, what he's displayed so far hasn't been ideal for a young roster desperately searching for consistency. Averaging 30 minutes per night since returning to Minnesota's lineup, Beasley has scored 13 and nine points, well off his 20-point average.