Reds Opening Day marks first live event on Bally Sports Ohio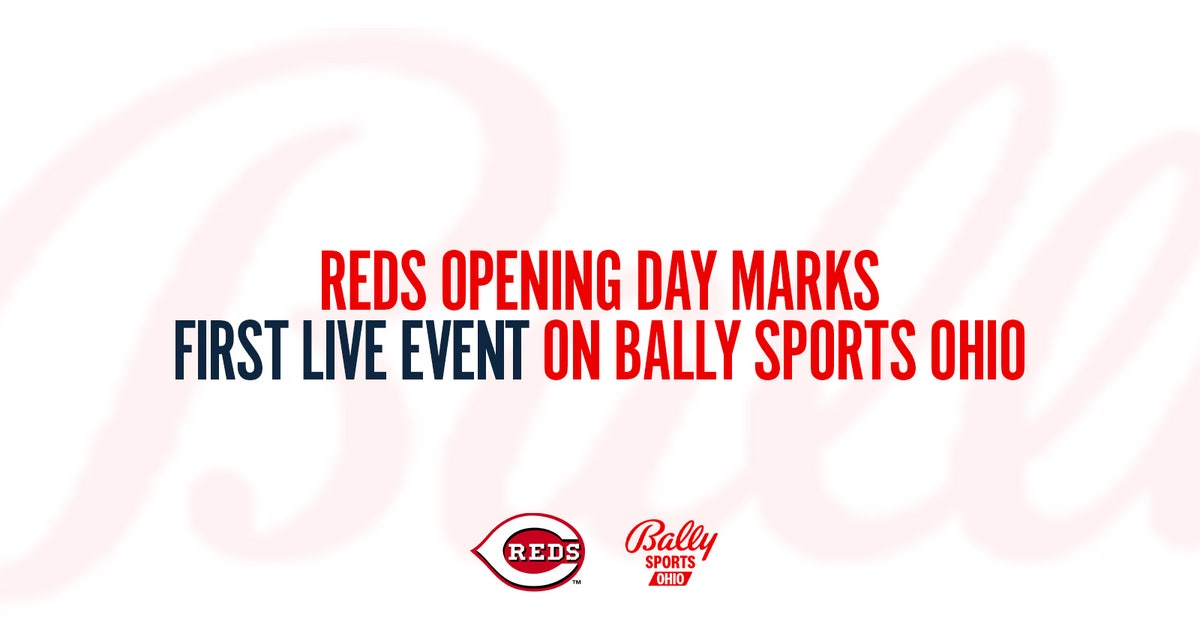 CINCINNATI, OH — Marking the beginning of a new era in regional sports coverage and content, Bally Sports  Ohio (rebranded from FOX Sports Ohio) will feature a full slate of live Reds Opening Day programming on Thursday, April 1. (Schedules are subject to change and territorial restrictions apply; check local listings.)
11 a.m. Bally Sports' Big Opening Day Show 
It all begins at 11 a.m. with Bally Sports' Big Opening Day Show. For the first time ever, the Bally Sports regional networks will offer fans across the country a whip-around style MLB Opening Day broadcast, complete with expert analysis, interviews and more. Stadium's Danny Graves will cover MLB and player breakdowns, including leadup coverage of Reds-Cardinals. The show will highlight the Reds with season and series previews and a live look at batting practice at Great American Ball Park.
3 p.m. Reds Live Pregame Show | 4 p.m. Reds vs. Cardinals 
Opening Day festivities will continue at 3 p.m. ET on Bally Sports Ohio. Brian Giesenschlag and Sam LeCure will host a special one-hour Reds Live pregame show, presented by Ray St. Clair Roofing, leading into the live coverage of the Reds vs. Cardinals at 4:00pm ET. The game will feature Chris Welsh, Barry Larkin, and John Sadak in the booth with Jim Day reporting.
Reds Live postgame edition, presented by The Cincinnati & Northern Kentucky Toyota Dealers, will air immediately after the game, providing fans with commentary, features, highlights, player interviews and analysis.
SOCIAL MEDIA on Bally Sports Cincinnati 
About Bally Sports Ohio 
Bally Sports Ohio, formerly FOX Sports Ohio, is the local destination for the Cincinnati Reds, Cleveland Cavaliers, Columbus Blue Jackets, and Cincinnati Bearcats, University of Dayton, and Xavier University basketball. Together, Bally Sports Ohio and sister network Bally Sports Great Lakes present more live, local sports programming than any other networks or broadcast systems in the market, producing over 750 live sporting events including 4,800 hours of live and original programming every year. Bally Sports Great Lakes is the television home of the Cleveland Indians, Cleveland Browns, Columbus Crew, and golf and sports talk programming. The two networks reach over five million households in Ohio, Kentucky, Indiana, western Pennsylvania, western New York, and West Virginia.