Patrick Mahomes' hunger for titles — even at his own expense — is Chiefs' biggest edge

Martin Rogers
FOX Sports Insider
What's truly scary about Patrick Mahomes usually involves what he does, not what he says.
The "nasty" side of Kansas City's two-time Super Bowl-winning quarterback lies in how he inflicts pain within the white lines, delivering punishment by a thousand cuts (or throws, or runs), while defenses and fanbases live in perpetual fear that the next soul-crushing play may be just a moment of inspiration away.
Mahomes doesn't snarl or growl a whole lot, his voice is measured not gruff, his interview answers are mostly designed to educate rather than intimidate. All in all, he seems like a nice guy.
This week however, Mahomes issued a series of comments that should shake terror into the hearts of every opposing team with designs on its own Super Bowls in the years ahead.
"I worry about legacy and winning rings more than making money at this moment," Mahomes told reporters. "We see what's going on around the league. But at the same time, I will never do anything that's going to hurt us from keeping the great players around me."
Corporate speak? Saying the right thing for purpose of popularity or morale? Not so much. Mahomes, who has very quickly gone from being a record-setter in terms of contractual worth to little more than a standard earner per annual salary, basically just said that while he's not blind to the reality of soaring QB remuneration, he's not looking to squeeze every single dollar out of the Chiefs.
And that — in these days when salary-cap management is the trickiest and most mathematically nerve-jangling facilitator of (or impediment to) success — could turn into the biggest advantage in the sport.
Given that Mahomes is still just 27, that the Chiefs have already won a pair of Super Bowls, and that their most abject "failures" have been two defeats in the AFC Championship game? Yeah, that's scary.
Just think about how fervently franchises chase promising rookie QBs, on the assumption that having a passably good thrower on an inexpensive contract and surrounding him with quality pieces is an ideal way to open a "championship window."
Should Patrick Mahomes take discounts to catch Tom Brady?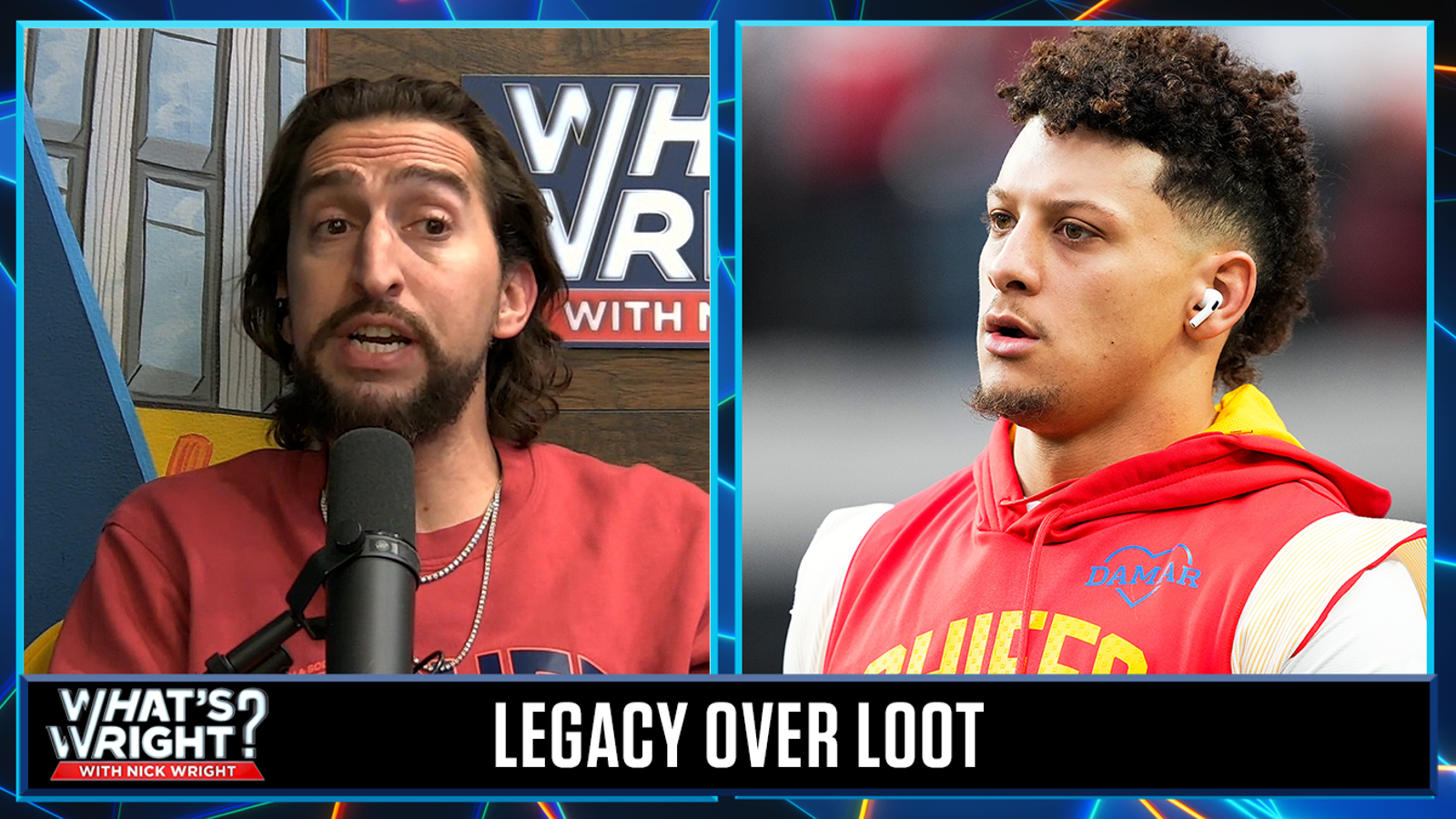 What does it mean, then, if you have the best signal caller in the National Football League on a long-term deal that affords him $15-20 million less than his market value? That's not cracking open the window; it's taking a sledgehammer to it.
In July 2020, Mahomes signed a whopper of an agreement, tying him to the Chiefs to the tune of an eye-popping potential $503 million, but what was in real terms a 10-year extension at $45 million a year. In rapid order, speedier than was expected, the market has caught up and streaked ahead.
Deshaun Watson got $46 million per year fully guaranteed from the Cleveland Browns despite not having played in 2021. Jalen Hurts, Mahomes' rival in the Chiefs' Super Bowl LVII triumph over Philadelphia in February, set a new record at $51 million. Before Hurts could cash his first check, Lamar Jackson took the bar to $52 million annually, with Joe Burrow and Justin Herbert surely licking their lips.
Suddenly, Mahomes' agreement, with nine seasons left to run, looks like the bargain of all bargains. That doesn't seem to bother him much.
"It's not about being the highest-paid guy and making a ton of money," Mahomes added. "I have made enough money where I will be set for the rest of my life. You've got to find that line where you're making a good amount of money and you're keeping these great players around you, so you can win these Super Bowls and you're able to compete in these games."
Here's the thing: To give the Chiefs an enormous edge, Mahomes doesn't have to do anything. Tom Brady consistently took below-market, team-friendly deals for virtually his entire career, permitting the New England Patriots and the Tampa Bay Buccaneers to stockpile quality parts beside him.
Mahomes is signed long-term so he doesn't even have to do that. He doesn't need to go into talks and agree a contract that would give him less than Jackson or Hurts, when clearly, based on the body of evidence, he deserves more. What's Mahomes' real value compared to the recent deals? $60 million per year? Perhaps more?
All he needs to do is to spend a few more years under the terms of his present arrangement before pressing for a renegotiation, and the Chiefs will be in prime territory to add to the jewelry collection.
Clearly, success is never assured and it should be considered that shifts are afoot in Kansas City. Offensive coordinator Eric Bieniemy has joined the Washington Commanders, while Travis Kelce will turn 34 next season and has already hinted at retirement.
Chiefs, Dolphins, Jets highlight Acho's Top 5 AFC teams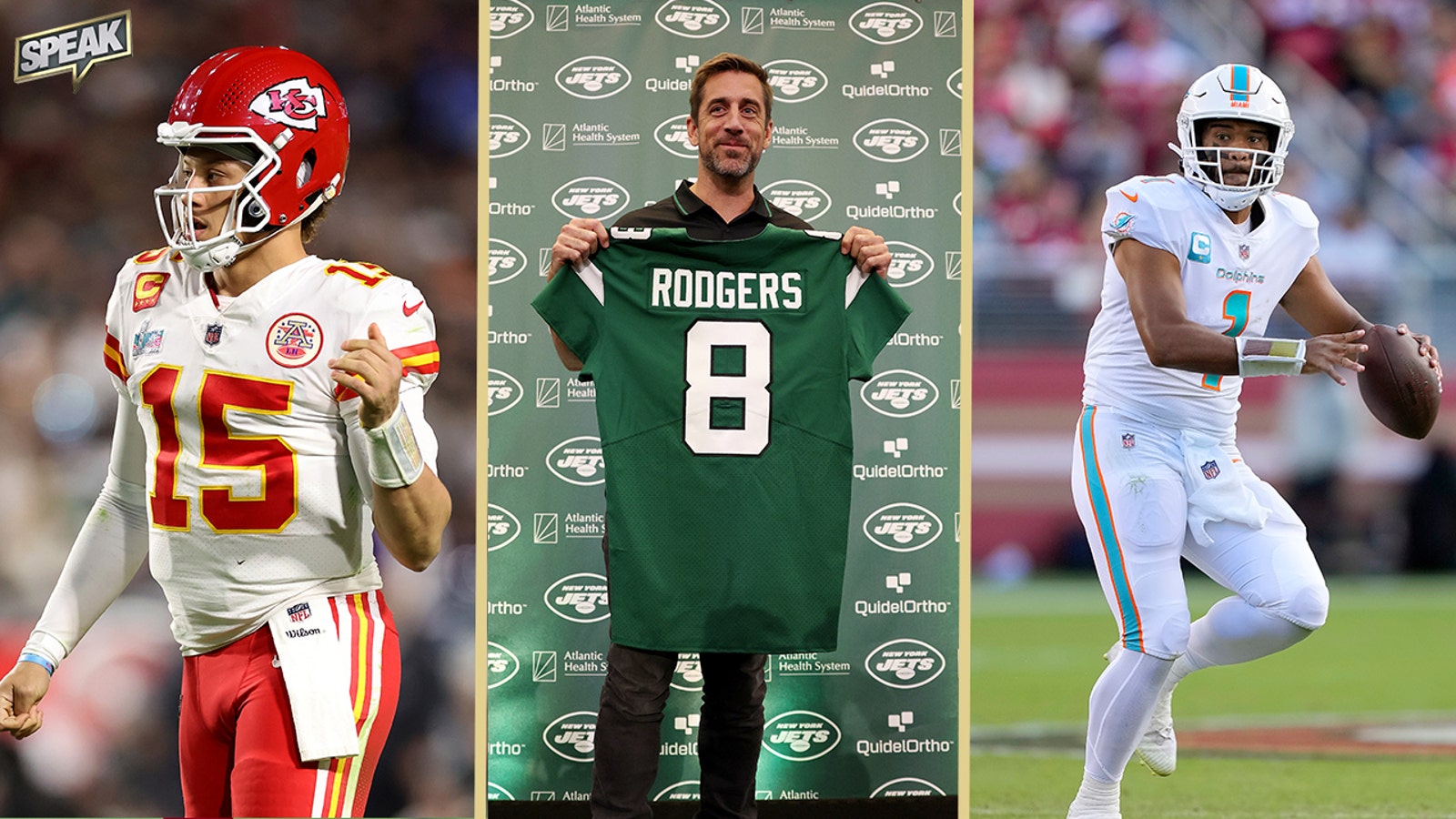 Pertinently for Mahomes, left tackle Orlando Brown Jr. departed for Cincinnati after the Chiefs elected to move on from him. Before last season, Tyreek Hill headed for Miami, despite his connection with Mahomes.
While Mahomes' contract allows general manager Brett Veach some flexibility, it still doesn't mean he can keep everyone, or keep everyone happy.
Maybe the situation changes eventually. Maybe QB money will get so out of control that there comes a time when Mahomes gets sick of being a middle-market earner, which is the direction things are heading in.
Or maybe the legacy piece will be the enduring driver of his motivation. Remember this: even by having two Super Bowl titles he is in rare quarterbacking air. One more ring would put him level with Troy Aikman in fourth place on the all-time list and within striking distance of Terry Bradshaw and Joe Montana.
That's surely a tantalizing thought for him, and for a Chiefs franchise that hadn't won a Super Bowl in half a century until he came along. And, for everyone else, a grim prospect indeed.
Martin Rogers is a columnist for FOX Sports and the author of the FOX Sports Insider newsletter. Follow him on Twitter @MRogersFOX and subscribe to the daily newsletter.
---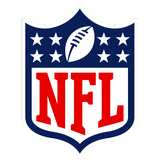 Get more from National Football League Follow your favorites to get information about games, news and more
---
Adblock test