White House Announces New Military Aid Package For Ukraine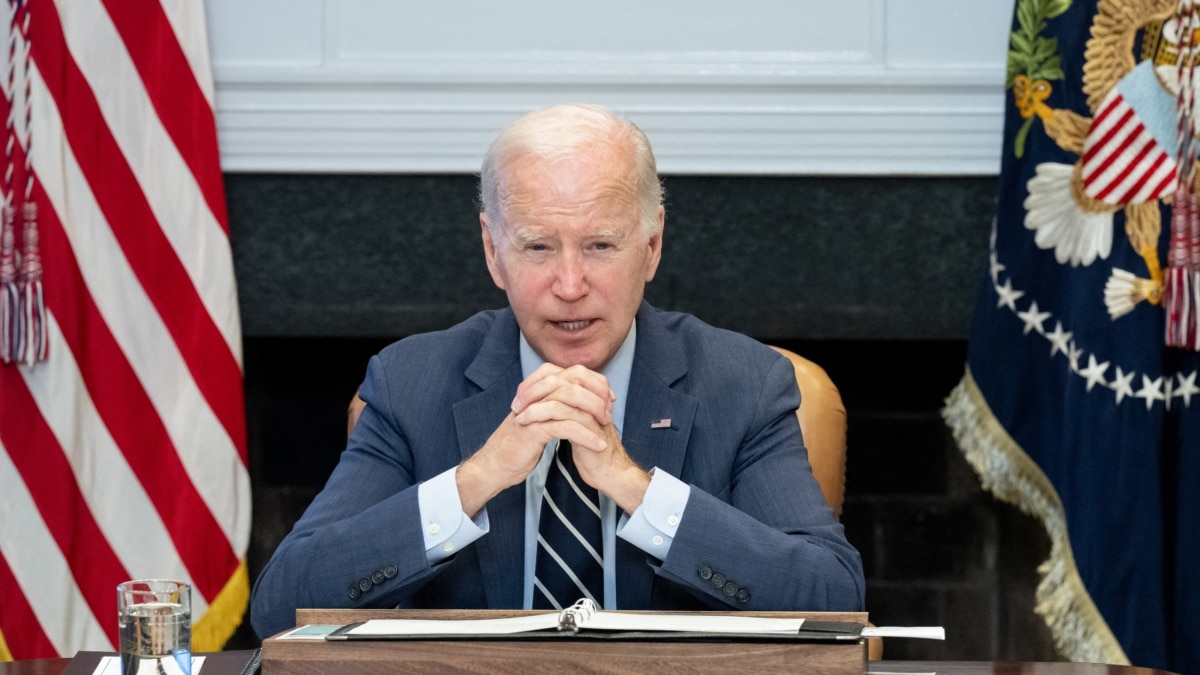 European Union officials met on May 31 with Kosovar Prime Minister Albin Kurti in Bratislava as part of international efforts to end a crisis in Kosovo that for days has drawn ethnic-Serb demonstrators into the streets of northern towns in the former province of Serbia.
EU foreign policy chief Josep Borrell met Kurti on the sidelines of a security conference in Bratislava to discuss the tensions.
"The current situation is dangerous and unsustainable," Borrell said on Twitter. "We need urgent de-escalation and a solution through the Dialogue to return to our work on implementing the Agreement reached."
Kurti, who was also to meet with Miroslav Lajcak, the EU envoy for the Kosovo-Serbia dialogue, has rejected a demand by the protesters in ethnic Serb-majority northern Kosovo to remove ethnic Albanian mayors whose forced entrance into municipal buildings in three towns in the region triggered a standoff after violent clashes with Kosovar police and KFOR troops.
Ethnic Serb demonstrators gathered again on May 31 in Zubin Potok and Zvecan after clashes two days earlier in Zvecan and a vow from the largest Kosovar Serbian party to continue protests over the presence of the mayors, who were recently elected in a vote boycotted by ethnic Serbs.
The Belgrade-backed Serbian List (Srpska Lista) said the protests will stop only when their demands for the removal of Kosovar Albanian mayors and the withdrawal of special police units from the north are met.
Amid the presence of Kosovo police and KFOR troops, who have installed barbed-wire barricades around municipal buildings to keep protesters at bay, the situation in Zvecan, Leposaviq, and Zubin Potok was calm on May 31.
NATO announced the day before plans to deploy 700 more troops to Kosovo to help stop the violent protests, and the leaders of France and Germany announced plans to meet top Serbia and Kosovo officials on June 1 at a summit in Moldova.
Despite appeals by the United States and the European Union to return to dialogue, Kurti has insisted that the ethnic Albanian mayors have the legal right to take over municipal buildings in the towns where they were elected.
Mayors of the three towns were sworn in despite a turnout of under 3.5 percent in the April 23 by-elections amid the Serb boycott.
WATCH: Ethnic Serbs unfurled a massive Serbian flag during a protest on May 31 in the town of Zvecan in northern Kosovo, where violent clashes earlier in the week reportedly left some 30 NATO peacekeepers with injuries.
The United States has proposed allowing the mayors to work from locations other than the municipal buildings, but Kurti told RFE/RL in a brief interview in Bratislava before his meetings with the European leaders that such an order would be regarded as proof of a parallel structure being created within Kosovo.
"What I am doing is my duty. There are parallel structures in the northern part of our country. If I would now order mayors to leave that office to another office somewhere elsewhere, it would be as if I am engaging in creating sort of a parallel structure to parallel structures, copying [Kosovo's Serb leaders] method. I would join their illegality. I cannot do that," he said, referring to Serbian structures that have been operating in the north of Kosovo since the 1998-99 war that led to Kosovo declaring independence from Serbia in 2008.
Kurti made the comments after U.S. Secretary of State Antony Blinken called on both Kosovo and Serbia to return to the European Union-mediate dialogue on the normalization of relations.
Blinken reiterated that the Kosovar government's decision to forcefully install the mayors had escalated tensions "sharply and unnecessarily."
Kurti and his government "should ensure that elected mayors perform their interim duties from alternative locations, outside municipal buildings, and withdraw police forces from there," Blinken said in a statement.
Blinken also said Serbian President Aleksandar Vucic and the Serbian government "should downgrade the security status of the Serbian Armed Forces and call on the Kosovo Serbs to stop defying KFOR and refrain from further violence."
U.S. Ambassador to Kosovo Jeffrey Hovenier said the decision of Kosovar authorities to forcibly install Albanian mayors led NATO to cancel Kosovo's participation in the alliance's largest military exercises in the Balkans.
The NATO exercises began in Kosovo on May 21 and were set to last until June 2.
Kurti decried the move as "unfortunate and unfair" in a statement to RFE/RL but reiterated that Washington remans an indispensable ally for Kosovo.
With reporting by RFE/RL's Rikard Jozwiak in Bratislava, AFP, Reuters, dpa, and AP
Adblock test